Last week at Smithton...on Friday our 1st Graders made Gingerbread houses!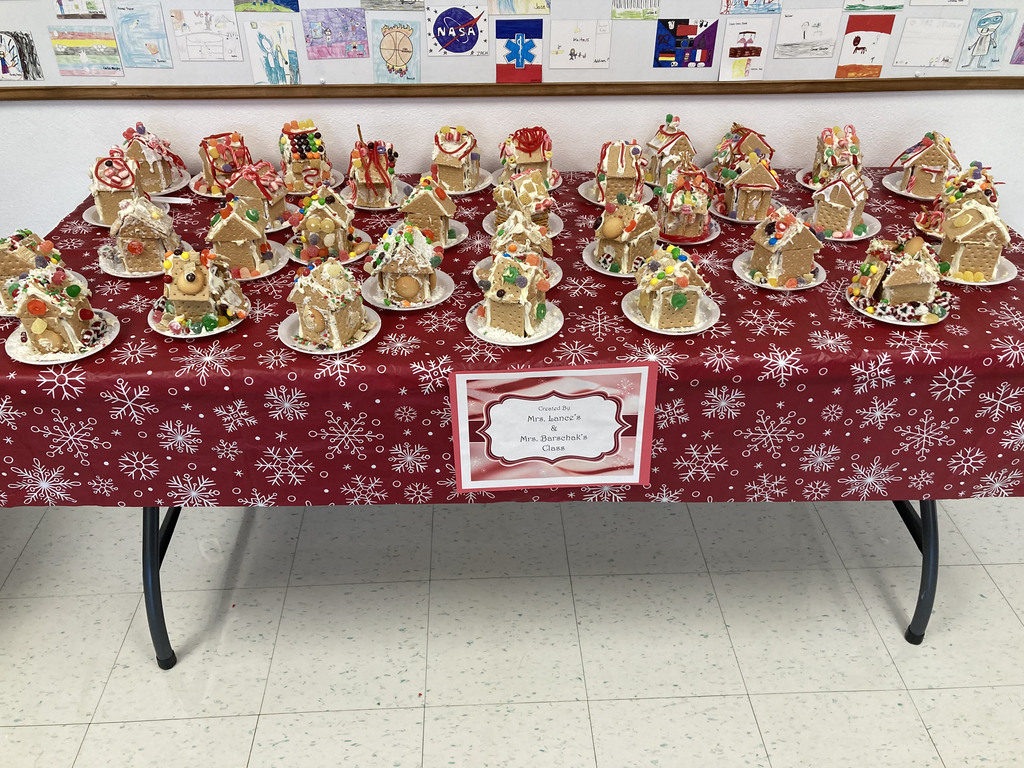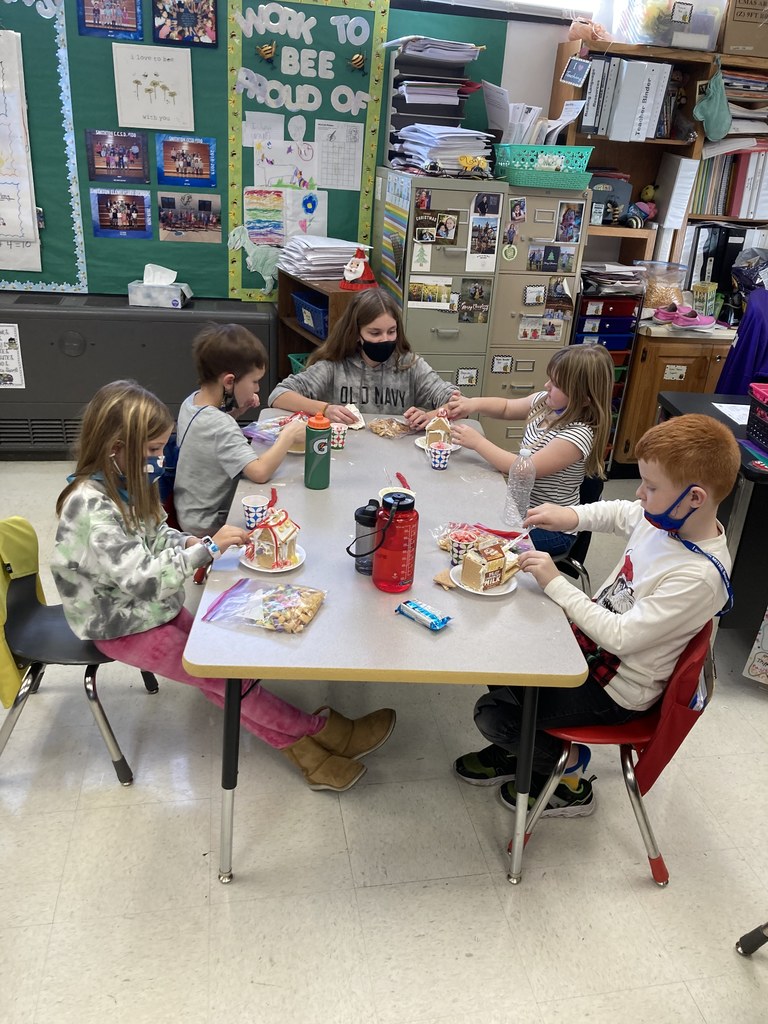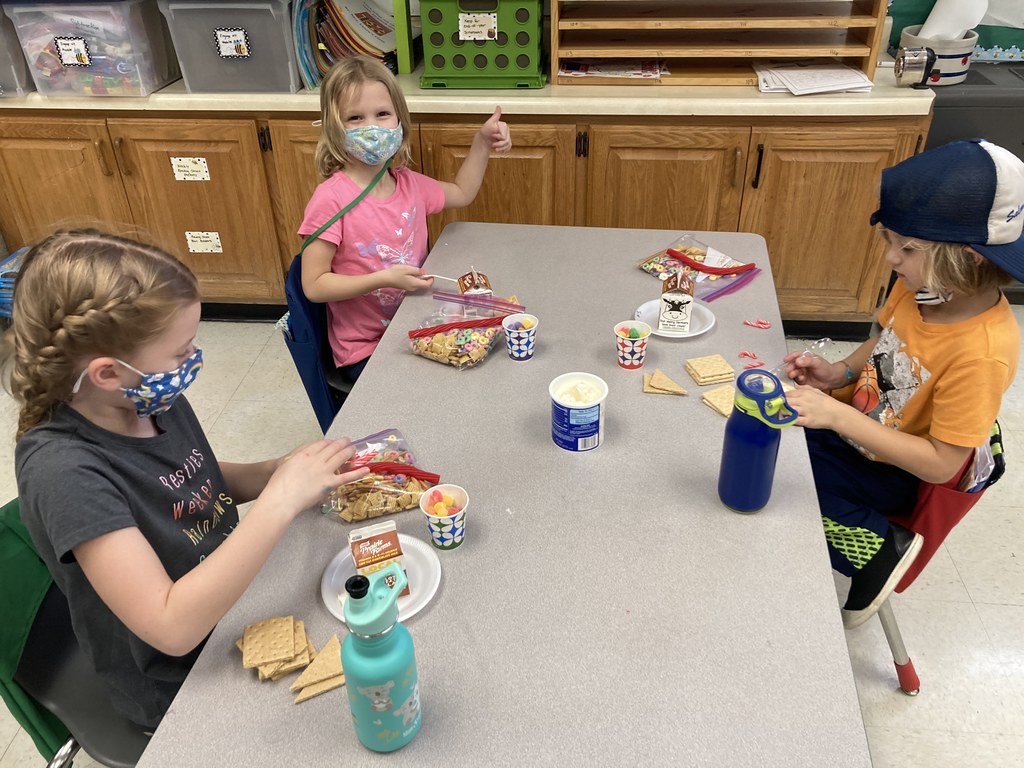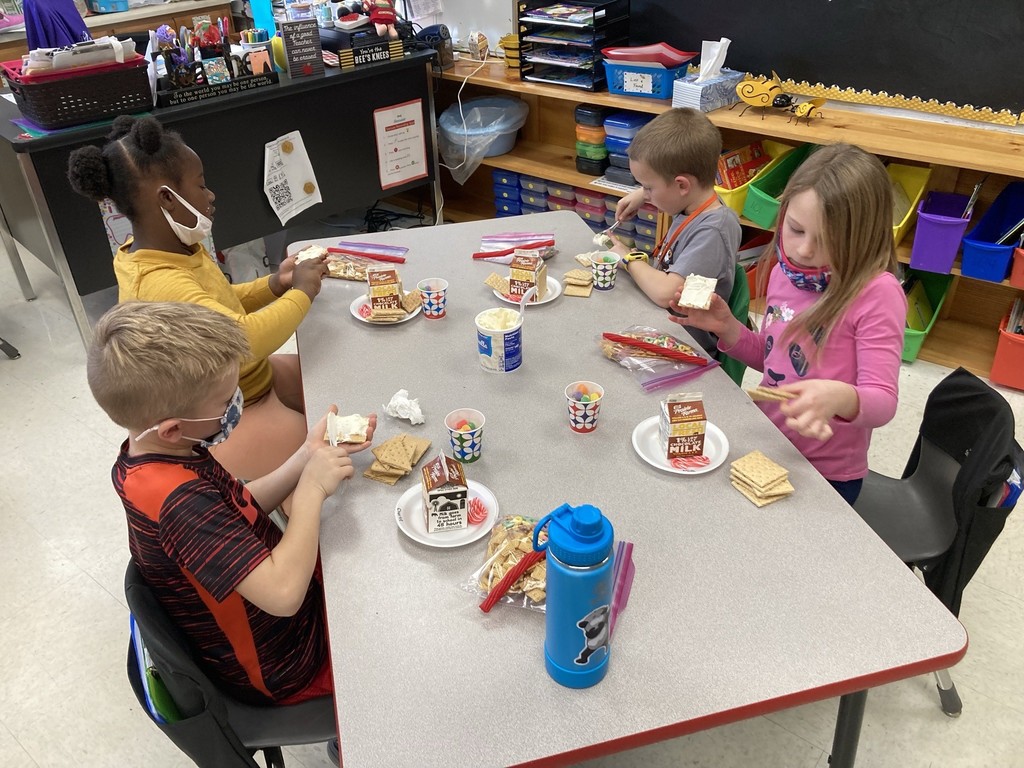 Though we're so very sad to see Principal Norton retire at the end of this school year, we are also excited about the possibilities that lay ahead. Please share the Principal job posting information with anyone you feel has the qualifications necessary.
https://bit.ly/smithtonprincipaljob

Before Thanksgiving, 7th Graders were learning about bacteria in Ms. Hedrick's Science class. They swabbed bacteria from a dirty desk (side A on the Petri dish) and swabbed a sanitized desk for side B. Some sanitizers worked better than others. Our class winners were Clorox wipes and Norwex cloth.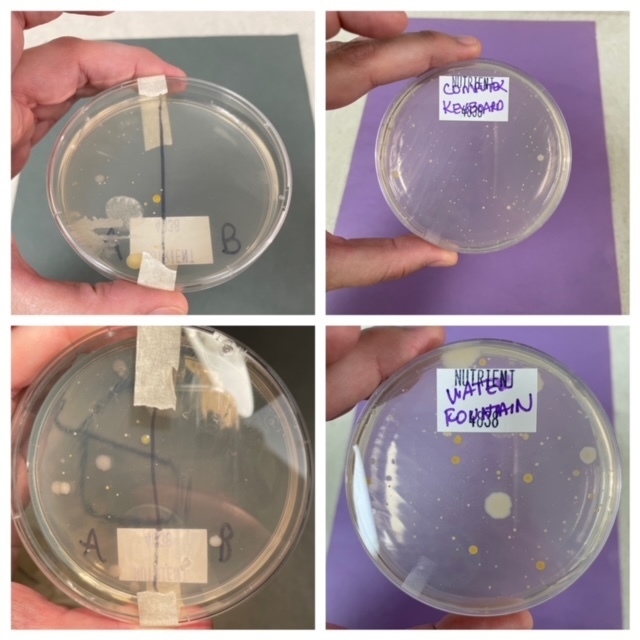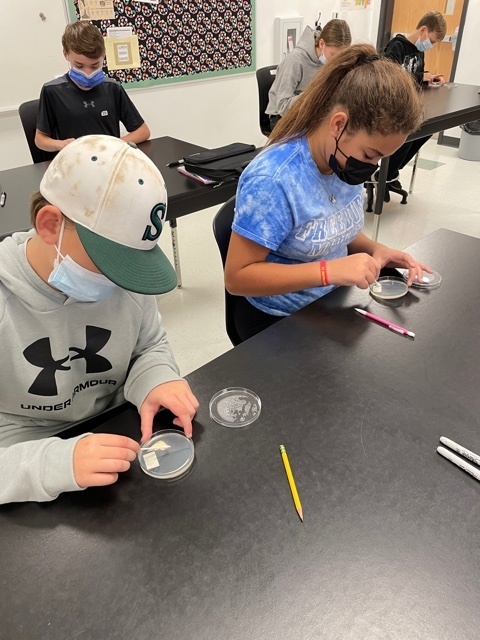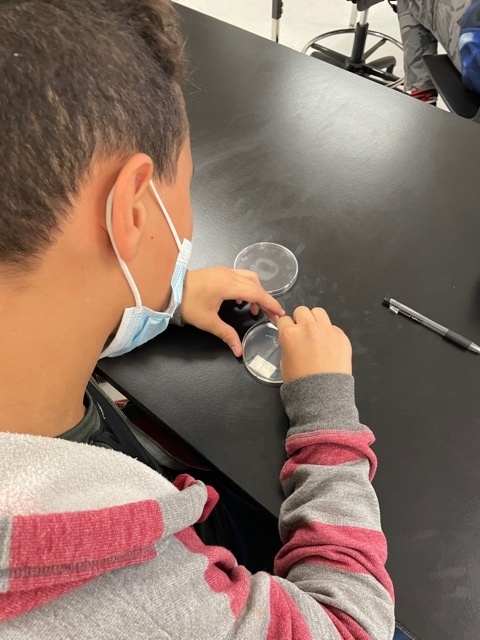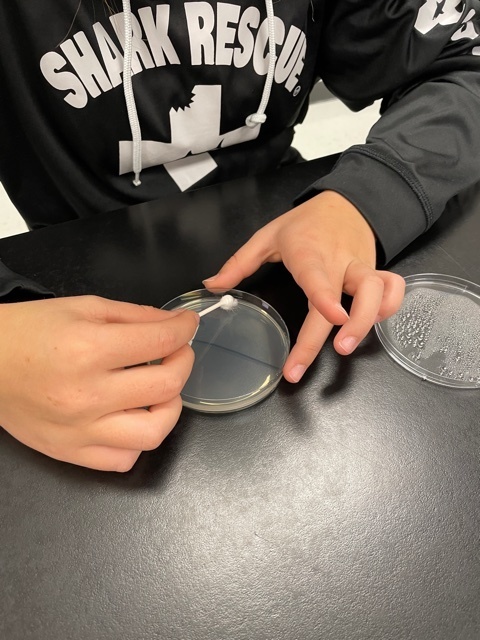 Our Lunch Menu has been posted for December under Dining. It can also be found in the Virtual Backpack (under About Us) by clicking on December 2021.

1st Grade had their Thanksgiving Feast this week! Here are pictures from Mrs. Barschak's, Mrs. Lucash's & Mrs. Gerberding's Classes. Happy Thanksgiving everyone! #smithtoncougarnation
https://youtu.be/OZopOhcHMC8

Smithton School is looking for a Head Cook. Job Description & application information can be found below or on our website under Employment Opportunities.

Thank you to our Administration for providing teachers & staff with a surprise visit from Hot Mess Express this Monday morning. Staff were excited to go out and order a coffee to start their week! #smithtoncougarnation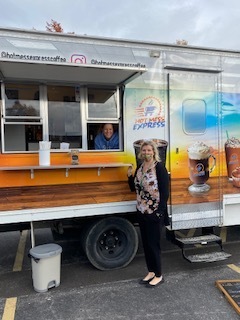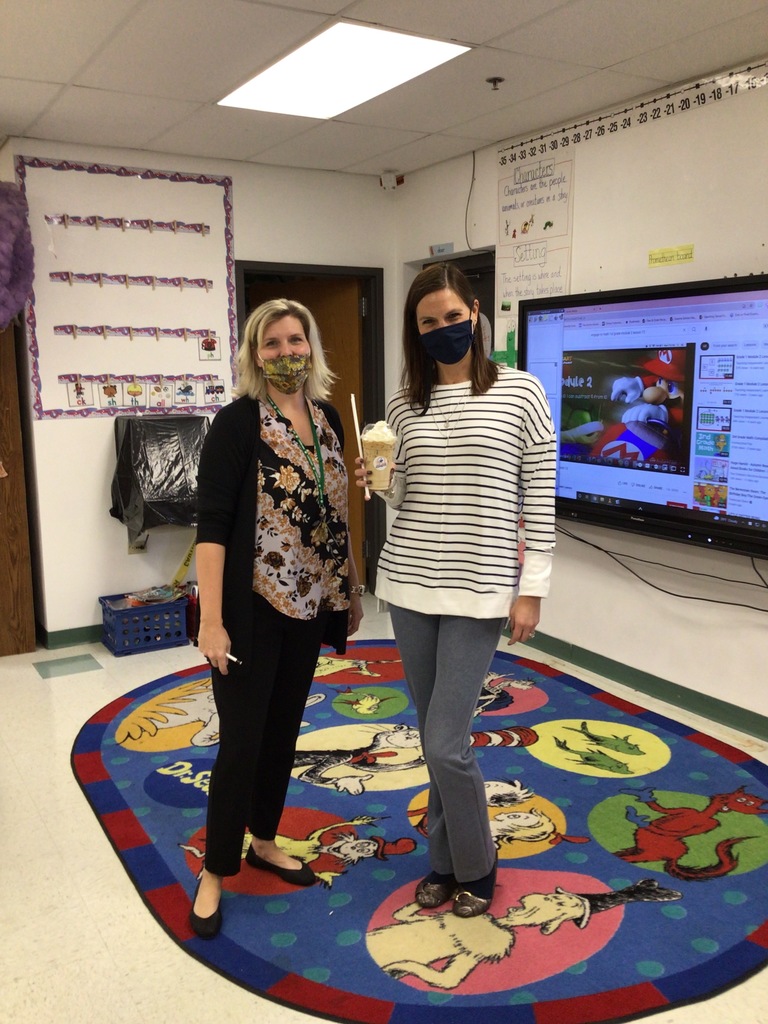 Smithton 7th graders made "Thank You" cards for veterans last week. Many of the students made cards for veterans in their families. Those students that did not have a veteran to give their cards to on Veterans Day made cards for local community veterans. These veterans received the cards at a special luncheon at the Smithton Catholic War Veterans Post 370 on Veterans Day.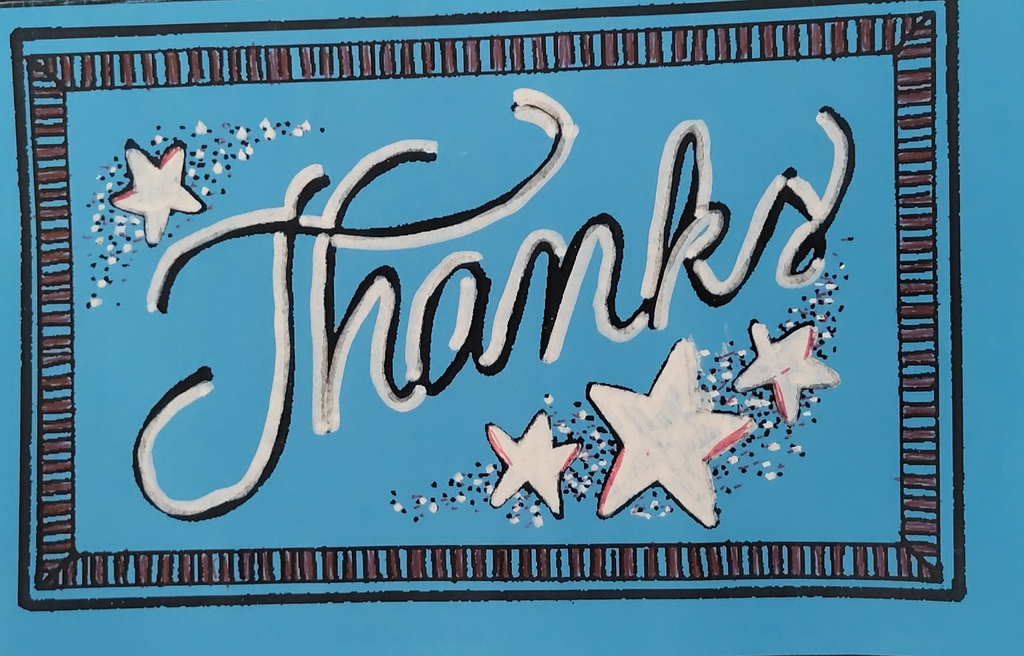 Today is World Kindness Day. Take some time to be extra kind to others.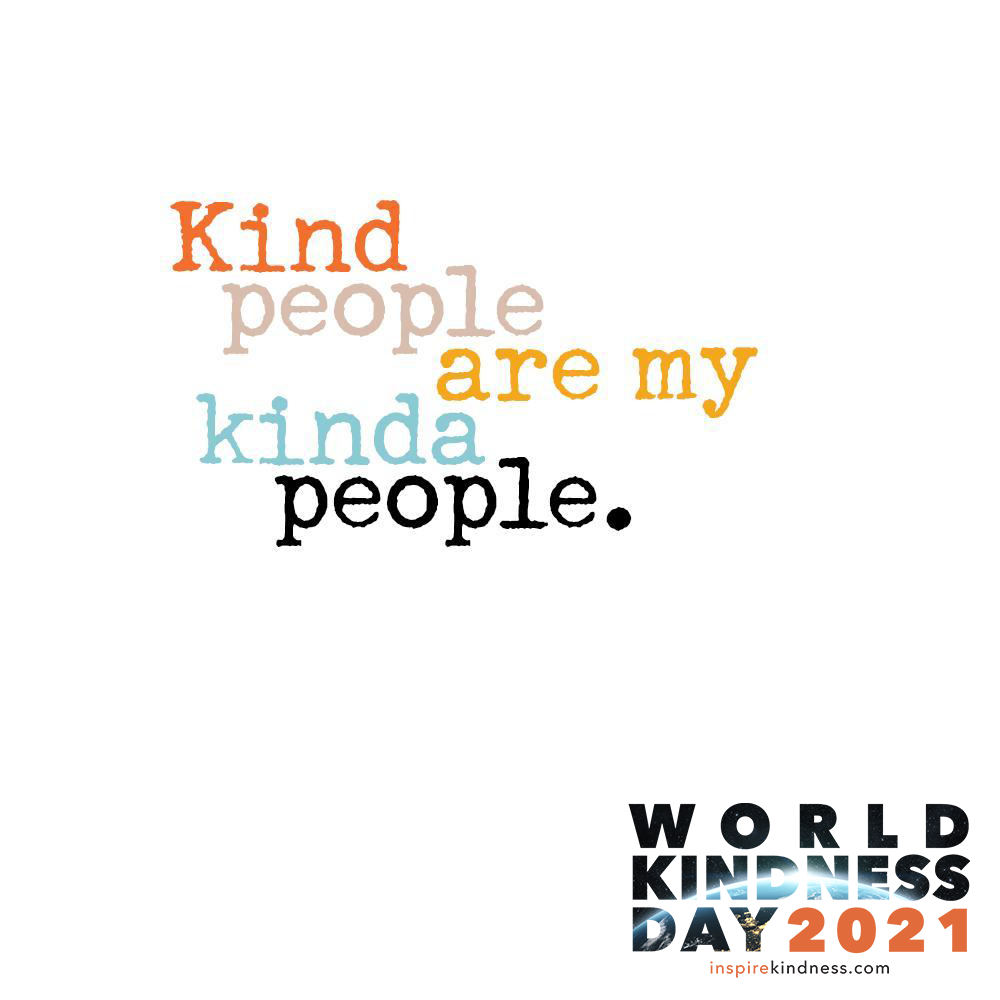 6th Graders went on a field trip to Meramec Caverns today. Here are some pictures from their adventure!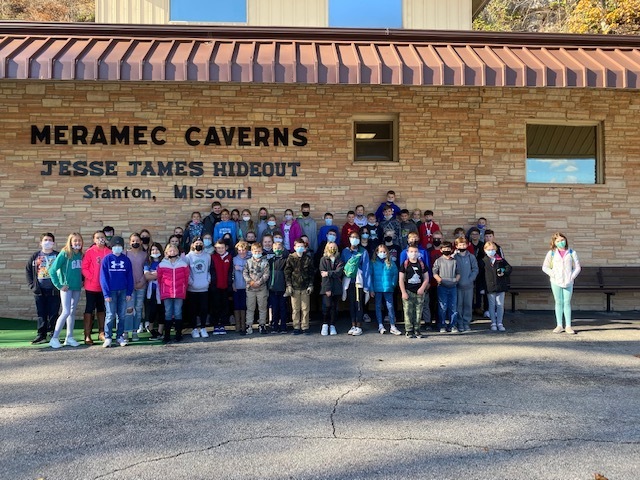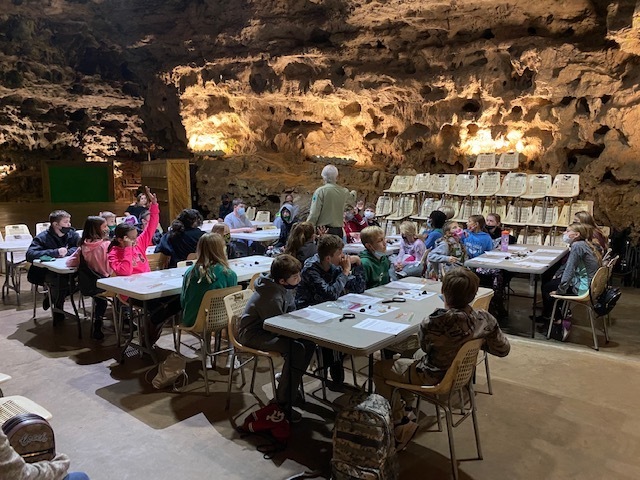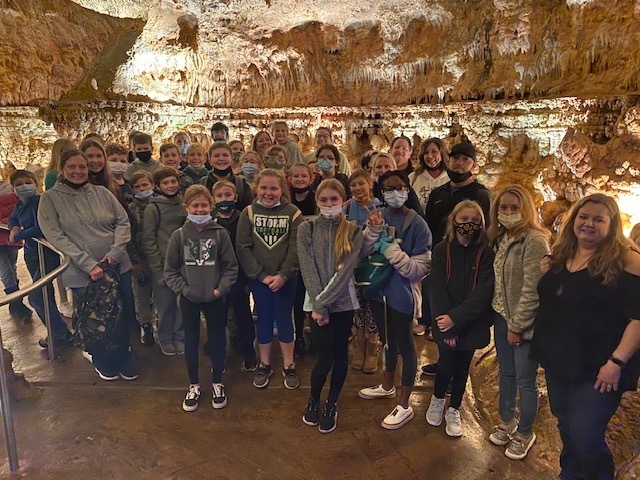 Please provide your input - your voice counts! Survey closes Sunday @ Midnight!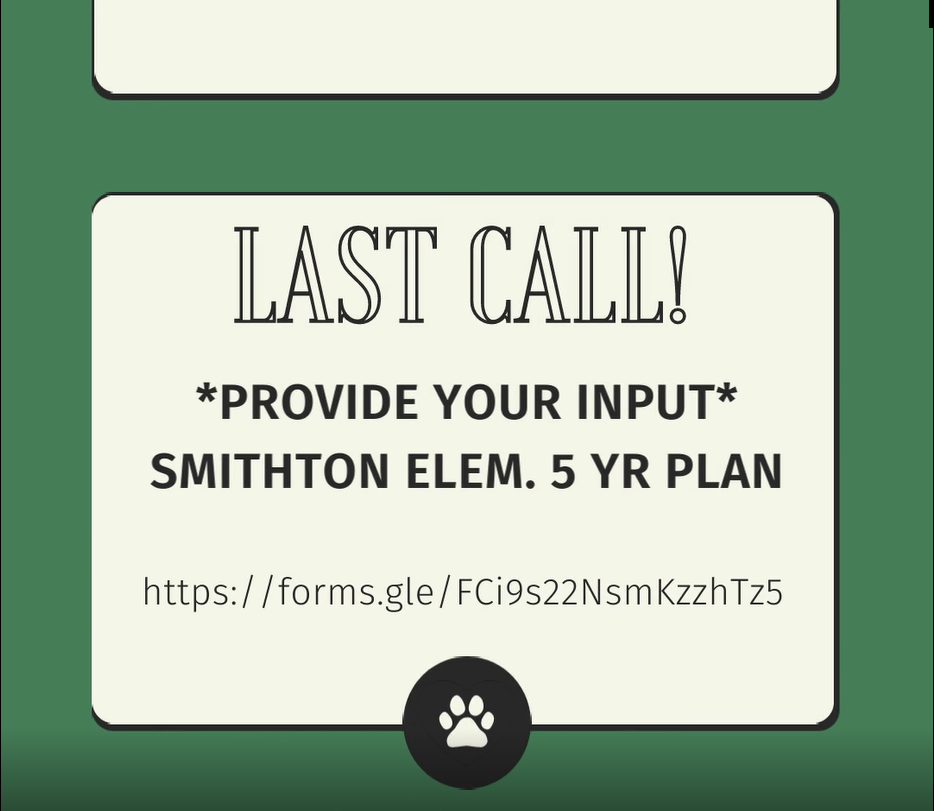 Mrs. Runyon and Mrs. Berry are part of the Take A Bow Showcase & Rising Stars Theater Company's performance: All Together Now! They are a part of the backstage choir for the show. The show is celebrating the Lincoln Theater turning 100 years old. There are songs from famous Broadway shows from the 1920s to present day. The performances take place on November 12th & 13th at 7:00 PM and November 14th at 2:00 PM at the Lincoln Theater in Belleville, Illinois. Tickets:
https://www.lincolntheatre-belleville.com/movie/All_Together_Now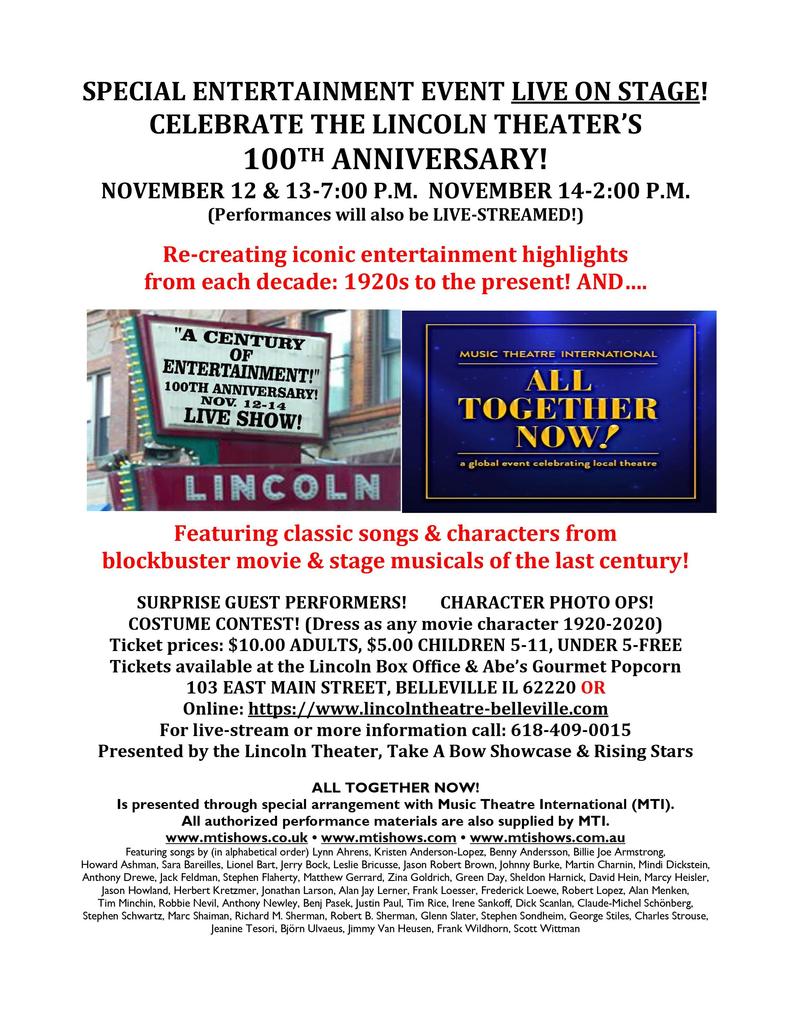 Help us create our next five-year plan.

Please watch for this flyer coming home in this weeks WWE!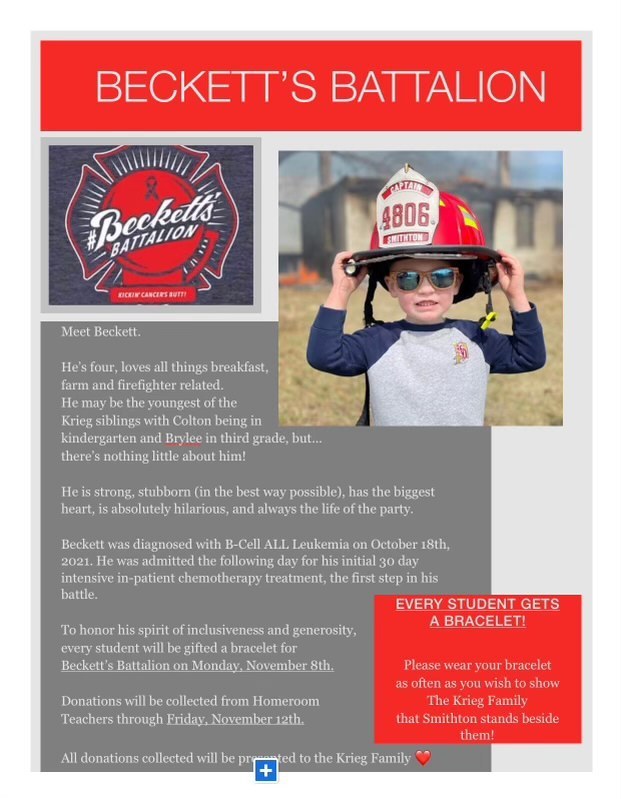 Last week 8th grade students creatively designed Haunted Mansions. After designing their spooky mansion, they became realtors and had to persuade others to buy the haunted home. 8 winners were chosen based on creativity, uniqueness, and persuasive techniques.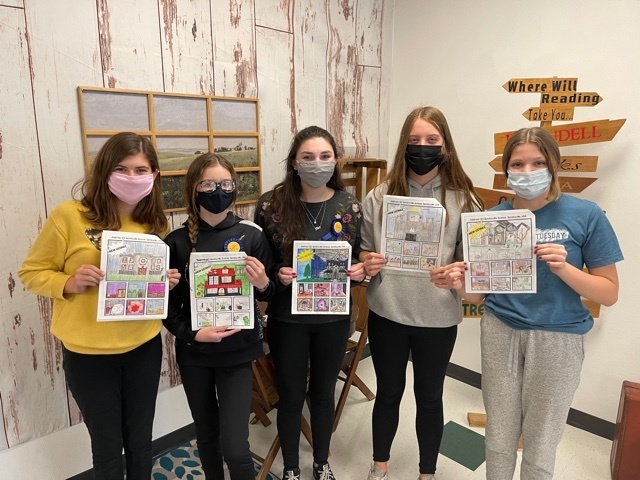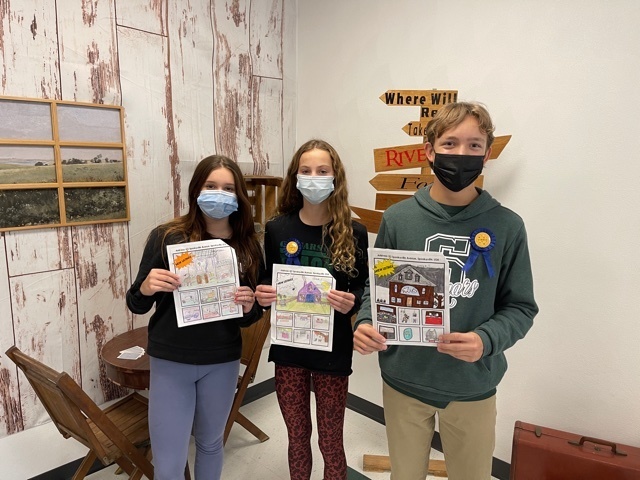 Kindergarten held their Pumpkin Decorating Contest this past week! Everyone did a great job! The winners are listed below: Mrs. Guyette's Class: 1st Place – Felix B. 2nd Place – Cache S. 3rd Place – Abby W. Most Original – Shelby C. Mrs. Brueggemann's Class: 1st Place – Lydia P. 2nd Place – Emmitt M. 3rd Place – Jay H. Most Original – Wyatt A. Mrs. Pfeiffer's/Mrs. Walls' Class: 1st Place – Jessa F. 2nd Place – Aidan S. 3rd Place – Lennox K. Most Original – Riley L.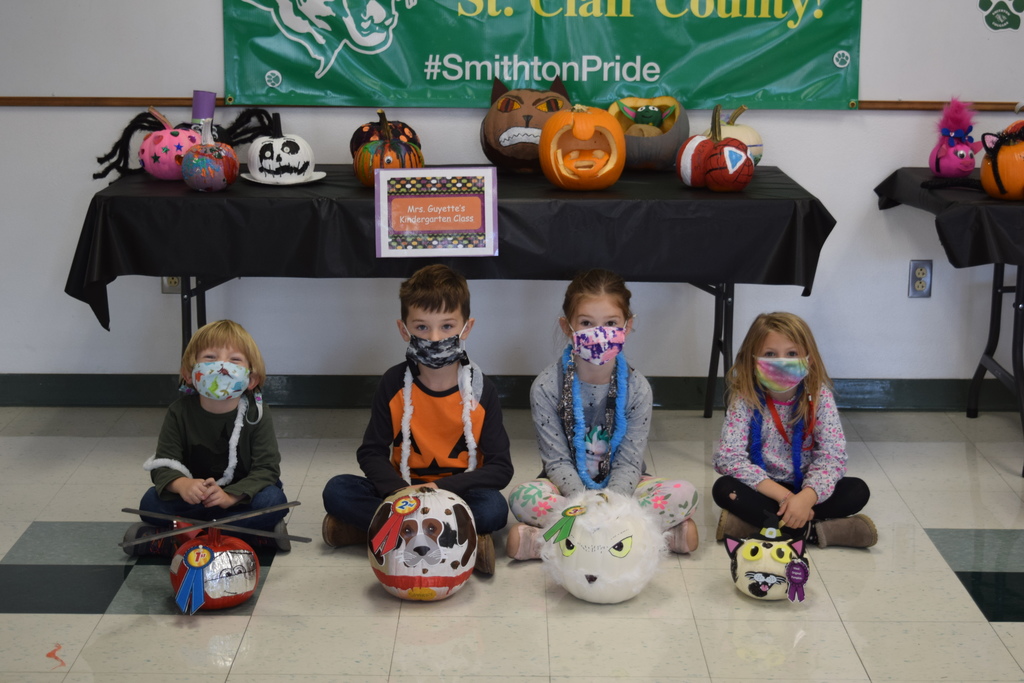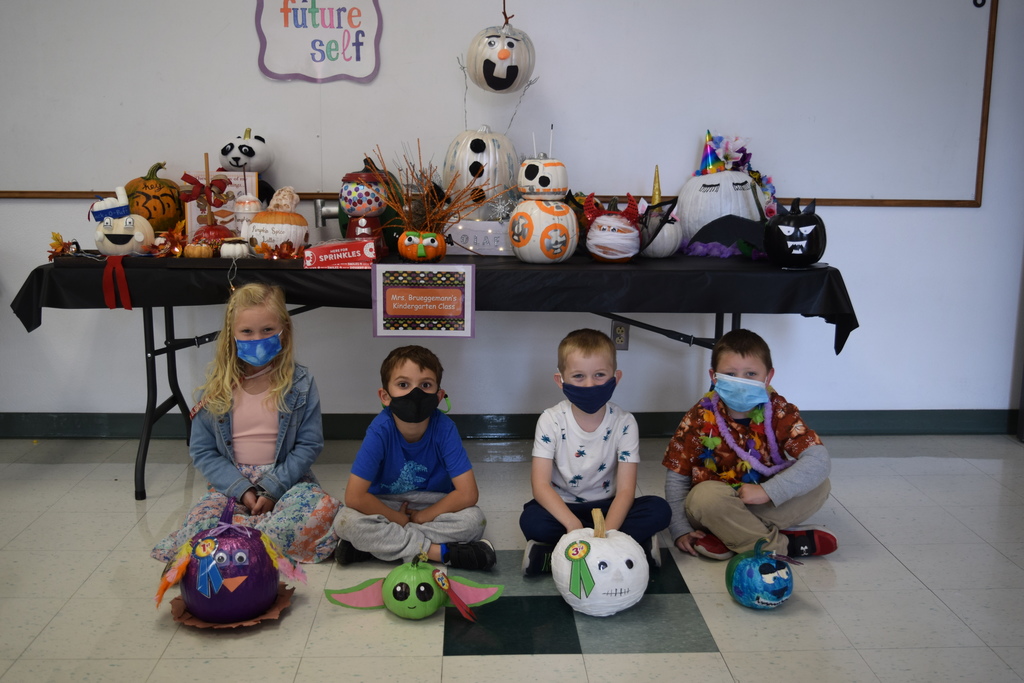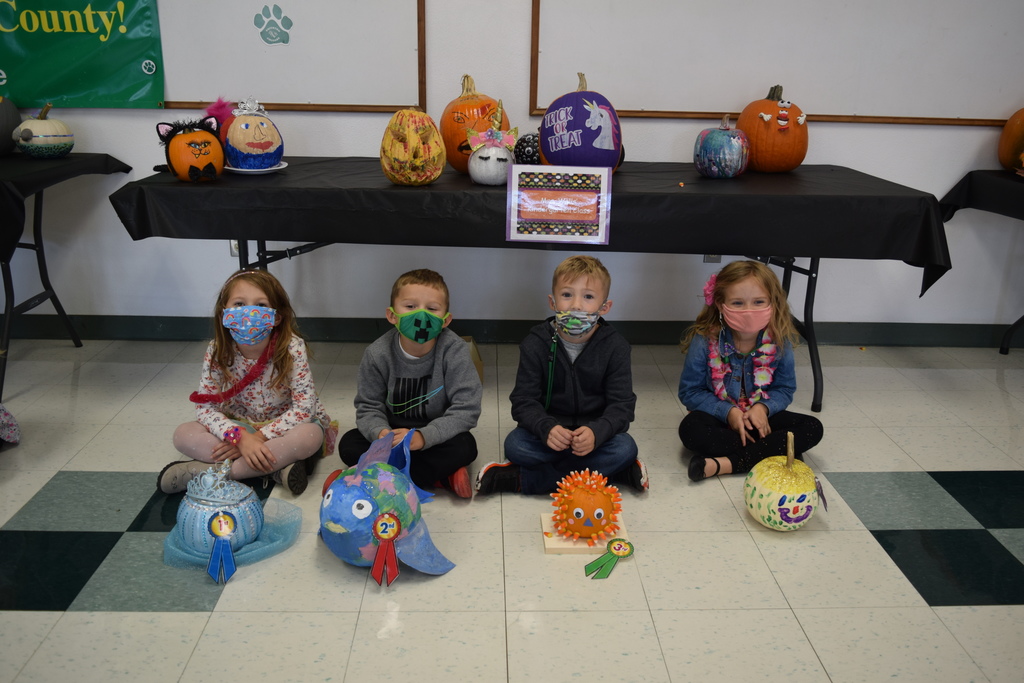 THANK YOU Smithon parents and students! We sold close to 1500 Ghost Grams - WOW! Thank you so much for supporting the NJHS. Our NJHS kids have been busy getting them ready for the past two weeks. Kudos to them!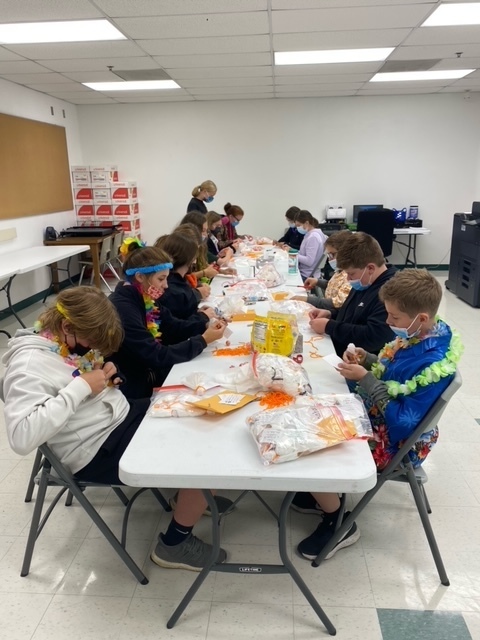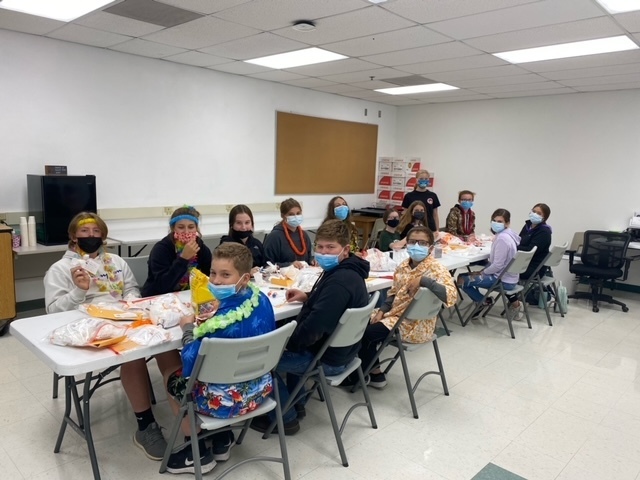 Smithton Students remind us to "LEI" off drugs! #redribbonweek #smithtoncougarnation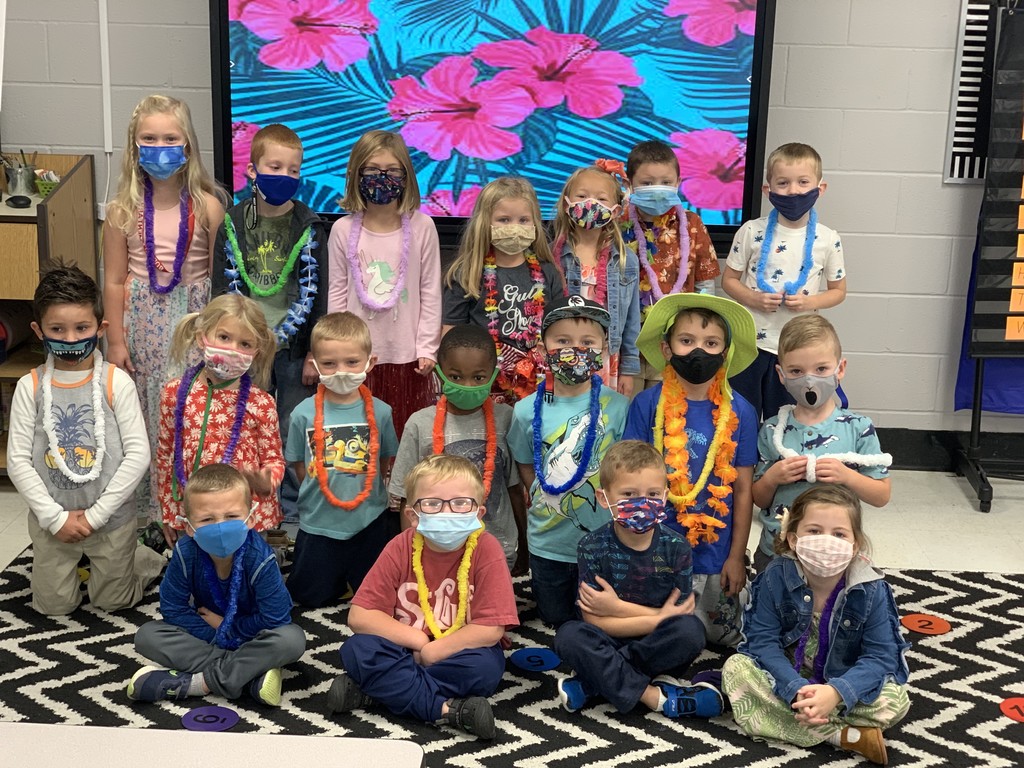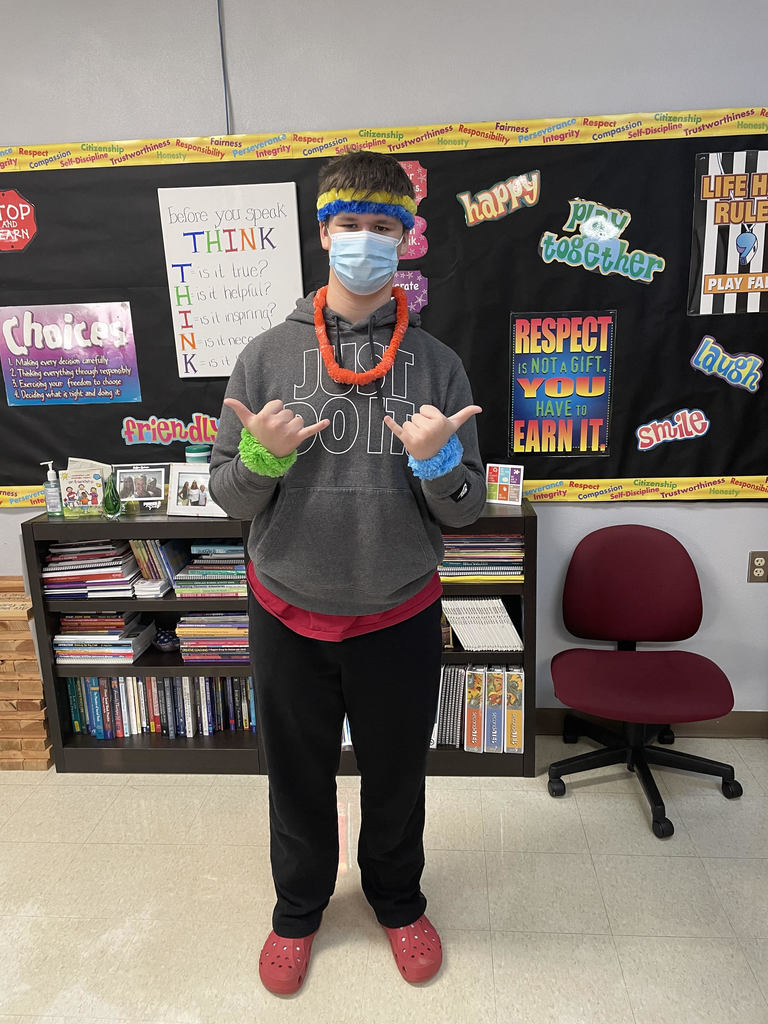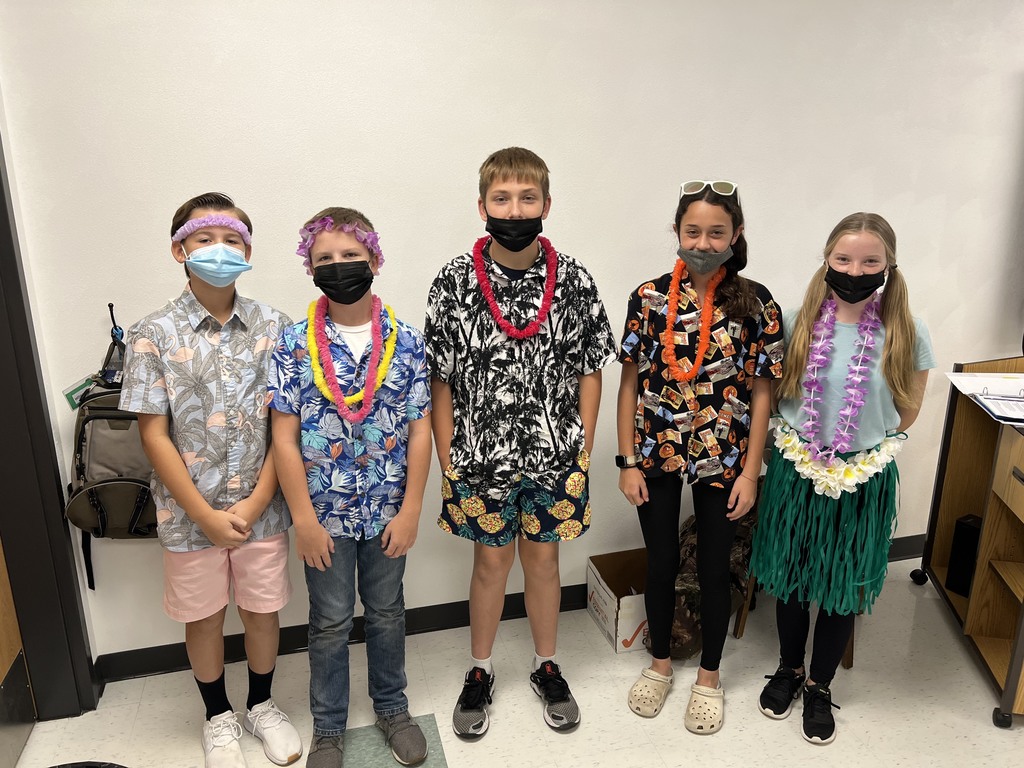 Parents, please do your best to send your student(s) to school with a mask each day! We are running low on supplies. Thank you for your efforts!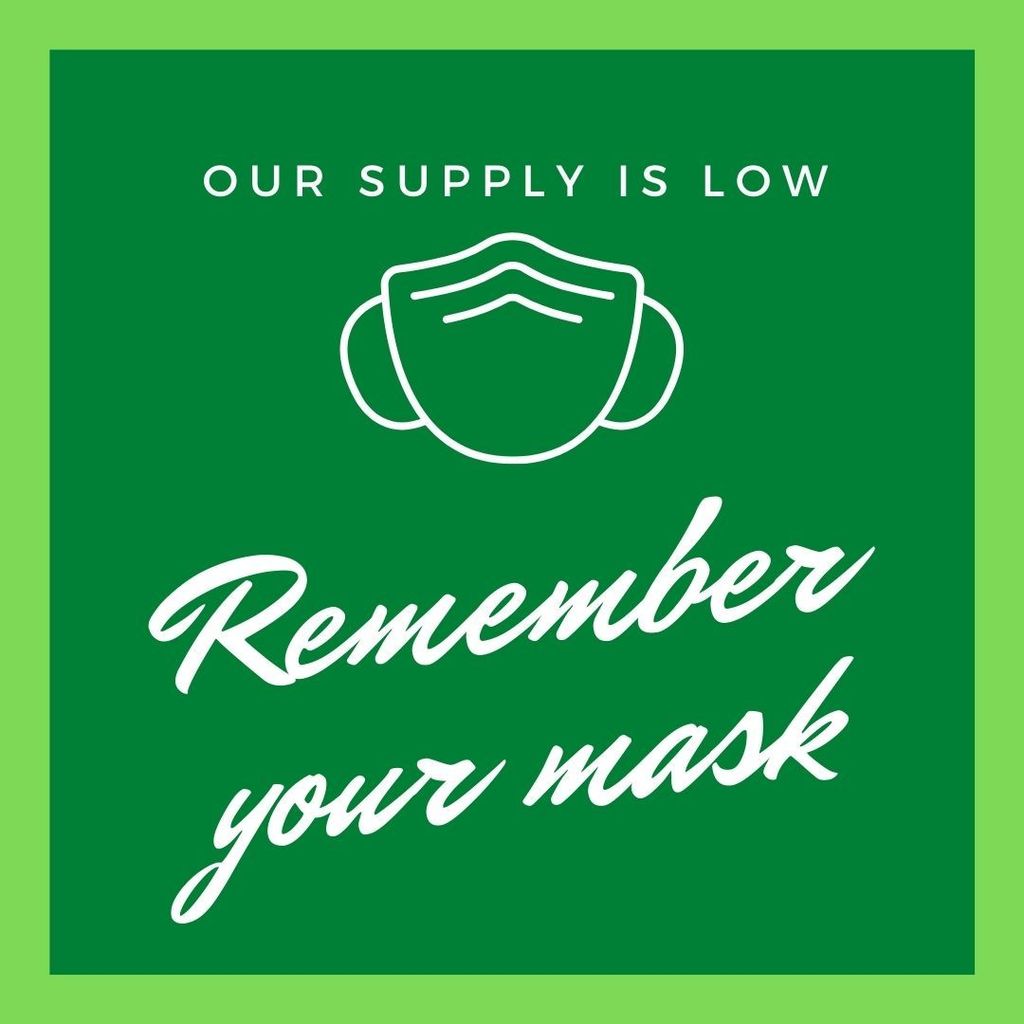 Please use your phones camera to access the QR code and help us plan the future of Smithton School District!