Congratulations to our 28 new NJHS inductees! New members were inducted via a ceremony held at school last week.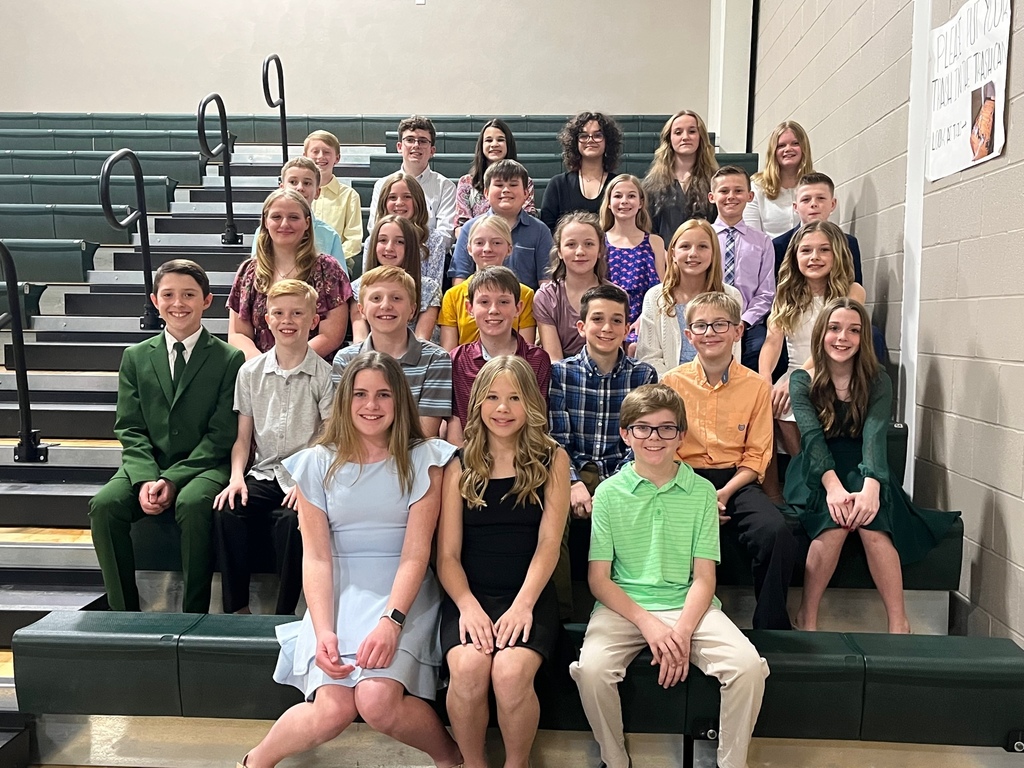 Today we celebrated the Cardinals Opening Day by wearing our coolest Cardinals gear! Here are some class pictures of some of our elementary classes.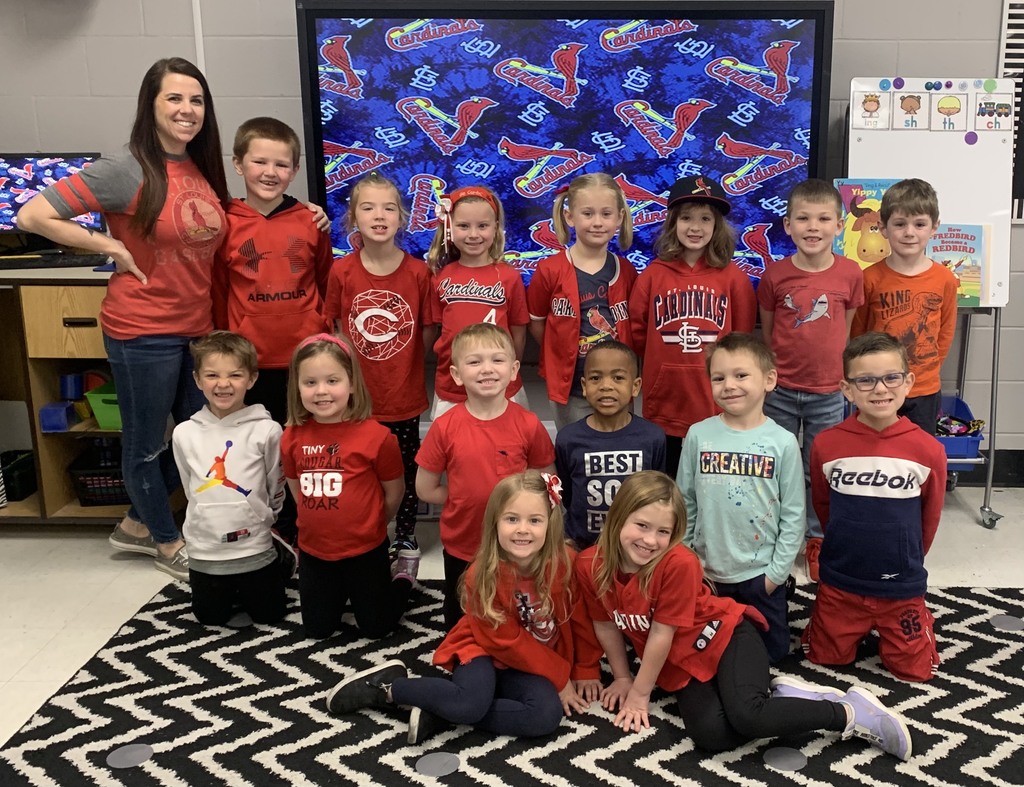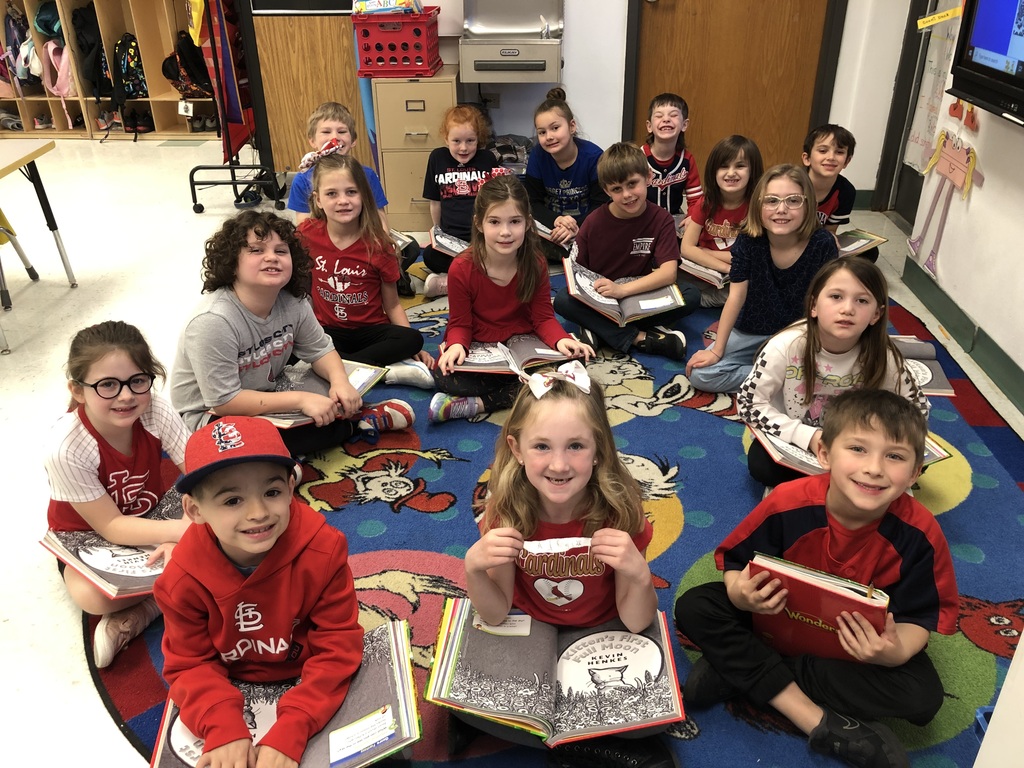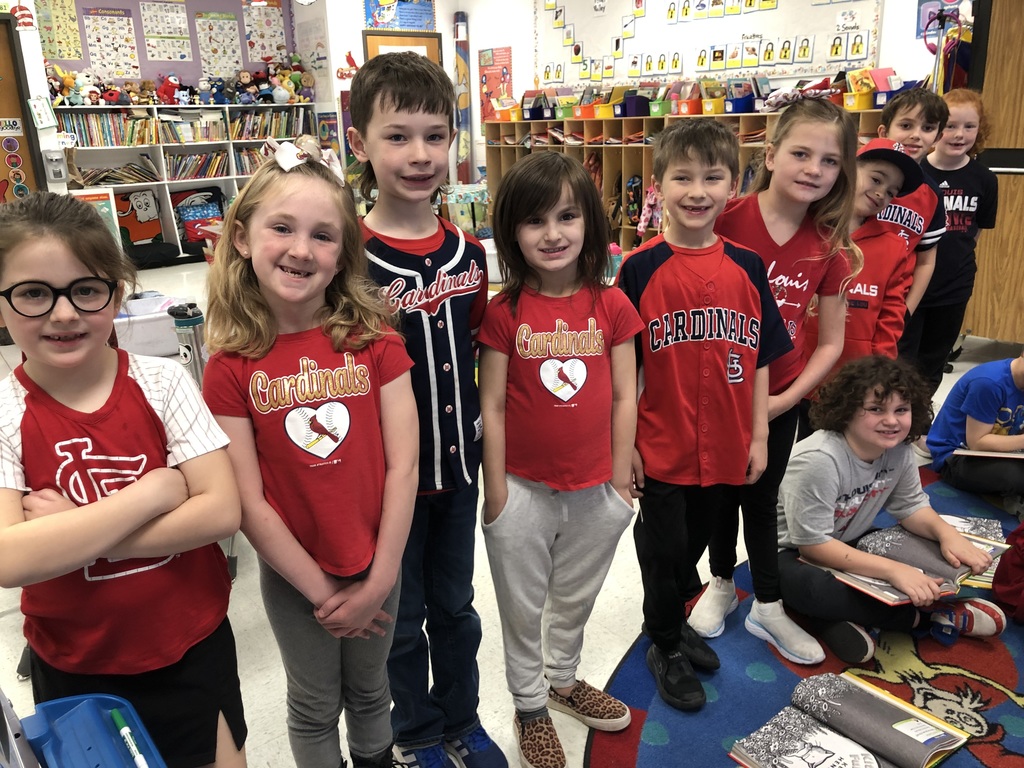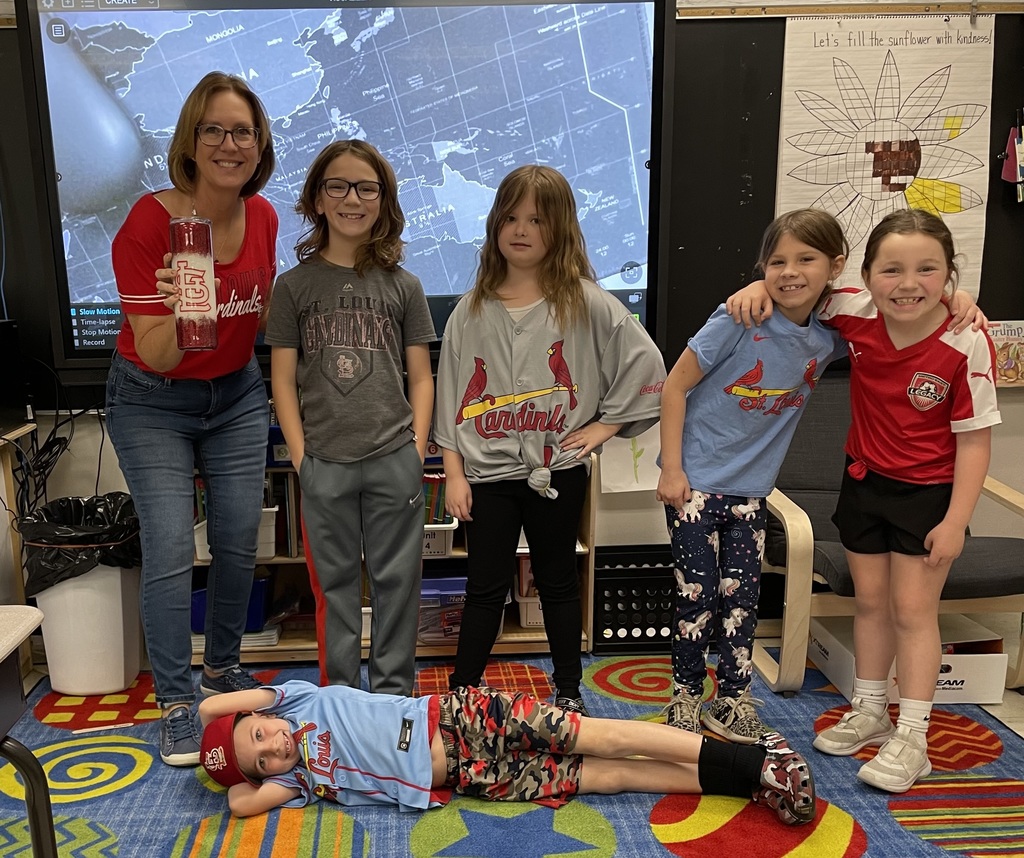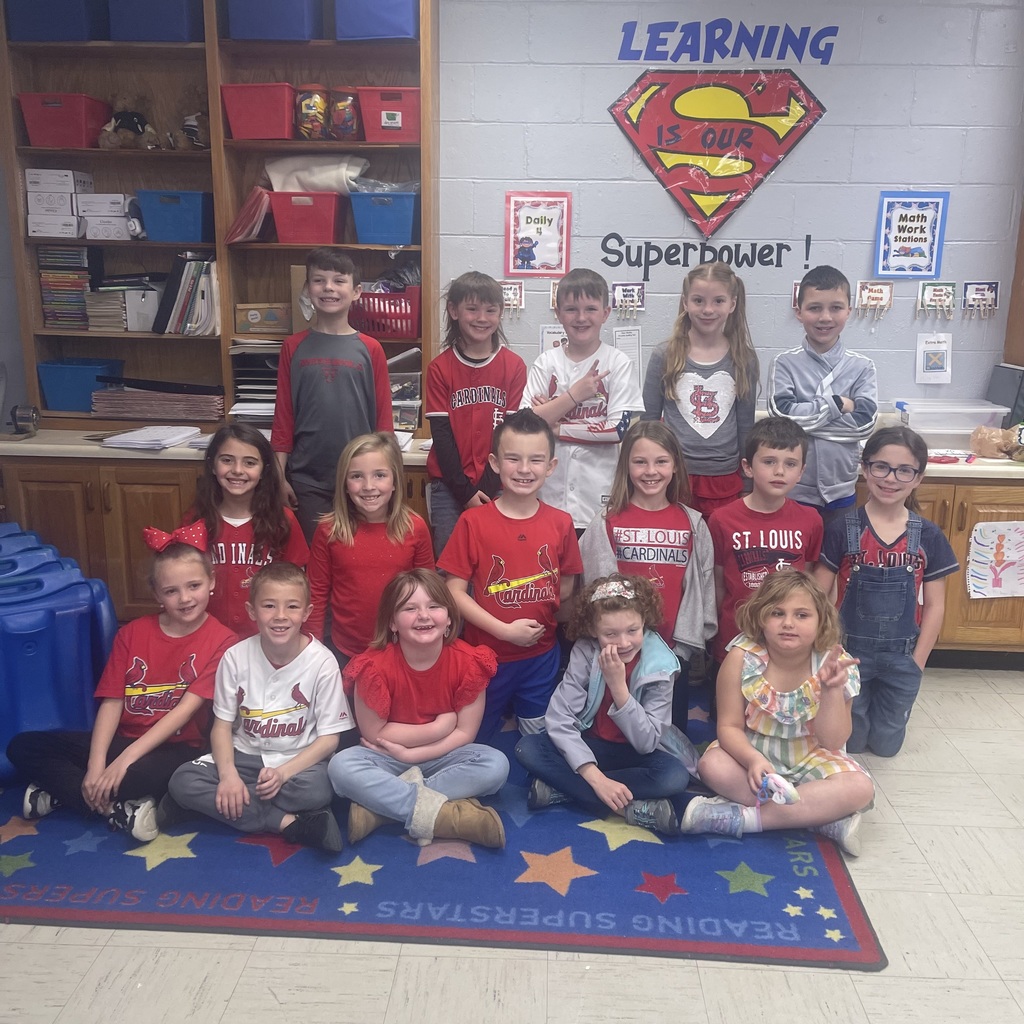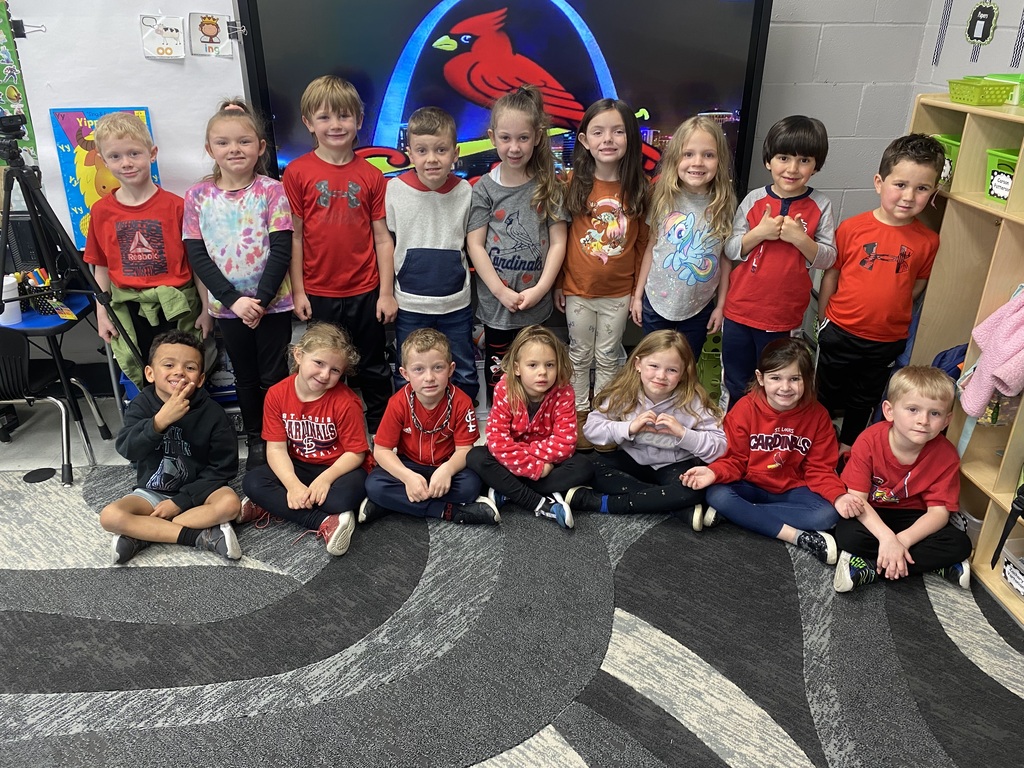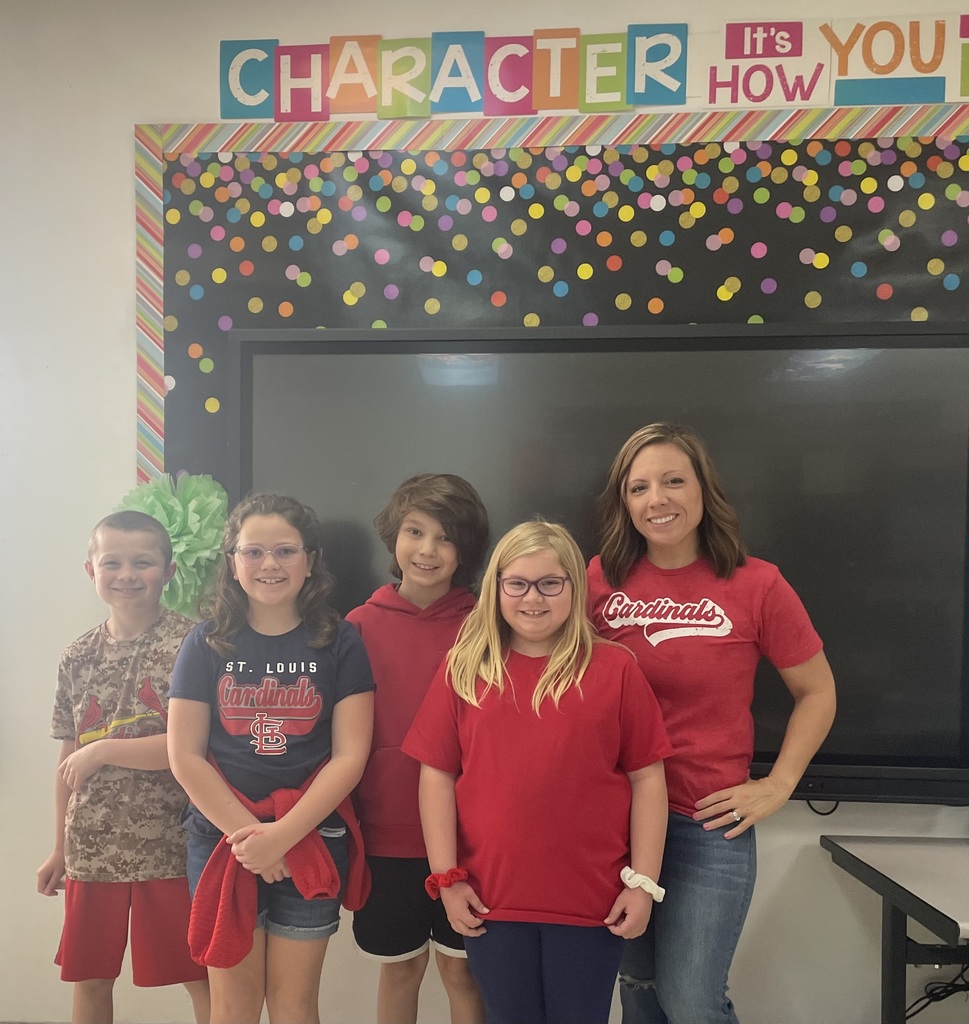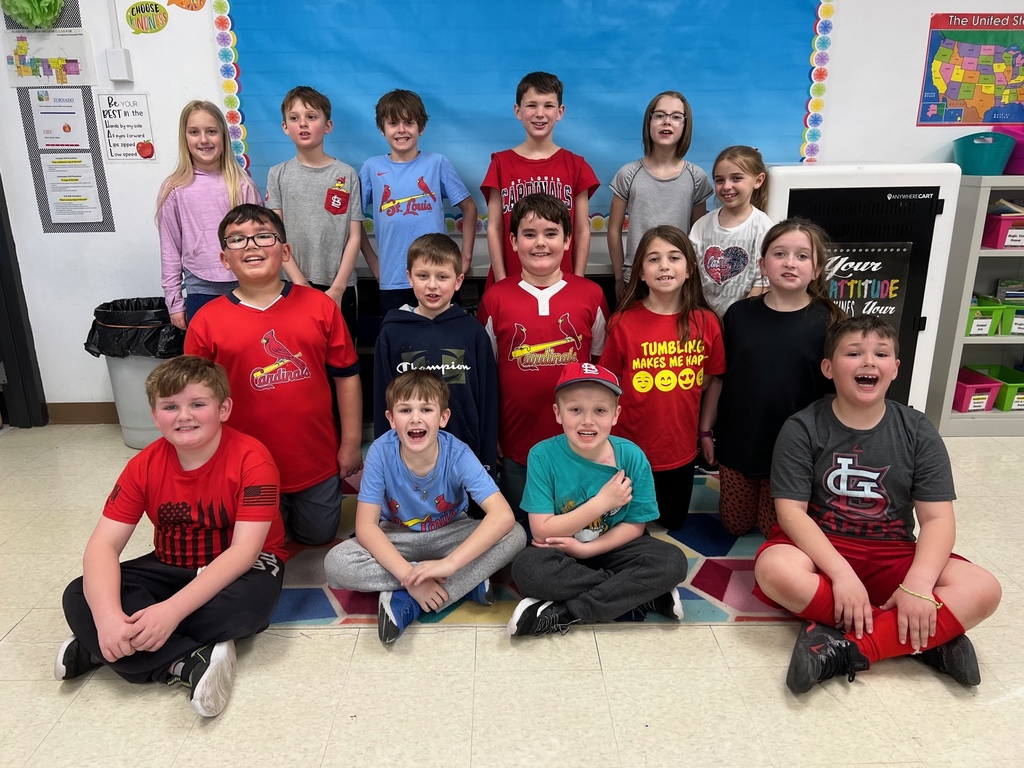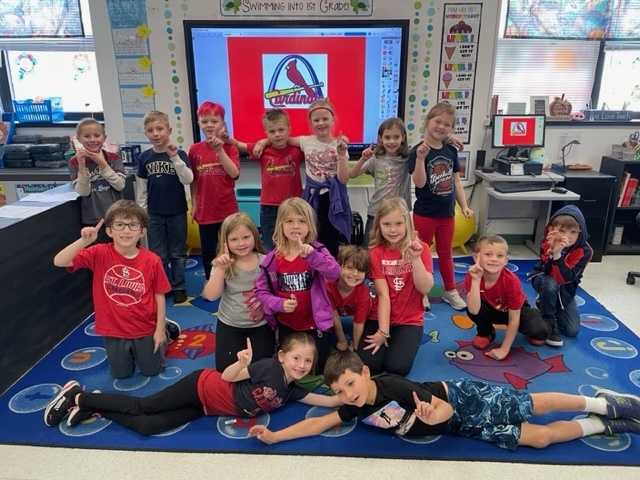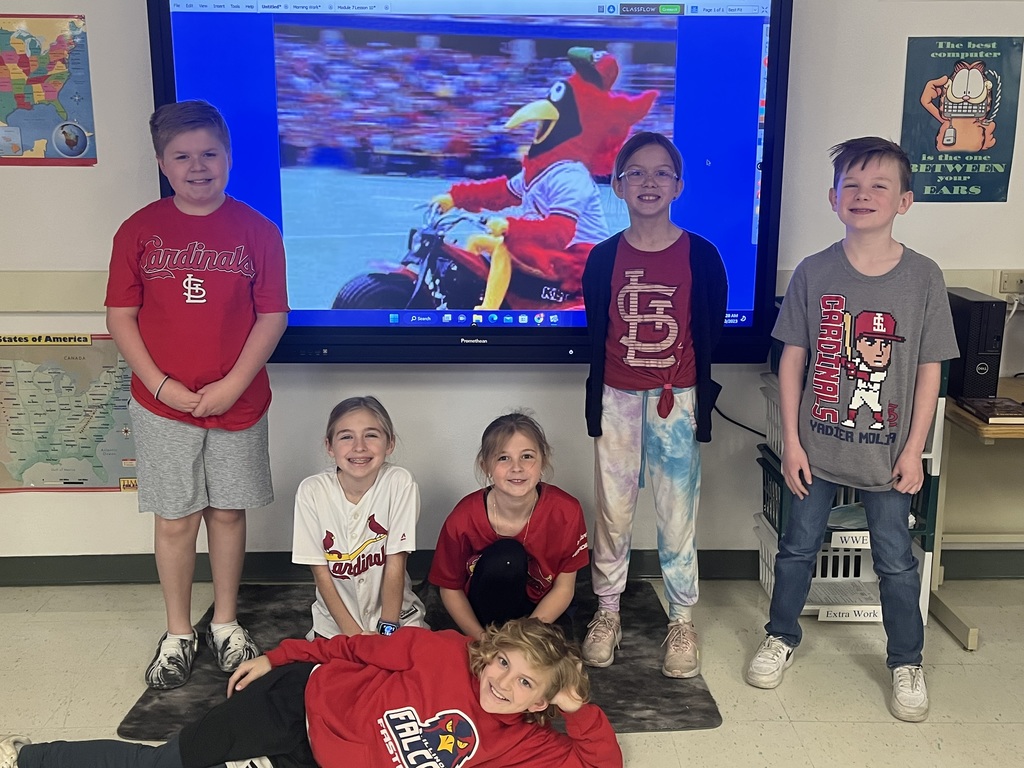 Smithton School students, Brylie Bird and Tyler Poirot, were honored at an awards ceremony at Powell Hall on Wednesday evening for their winning pieces of art. Their works were selected from over 16,000 students as top 100 winners in the Picture the Music Art Competition hosted by the St. Louis Symphony Orchestra. Their pieces will be exhibited at the St. Louis Science Center McDonnell Planetarium from March 30-April 12 and the St. Louis Art Museum from April 13 - April 29.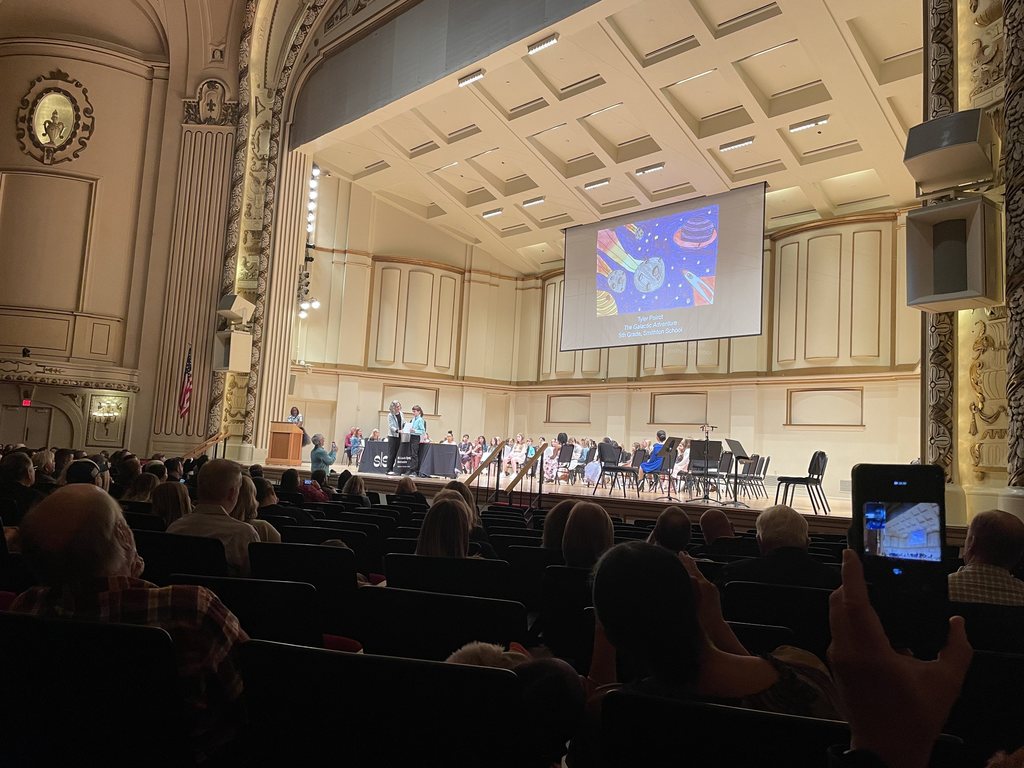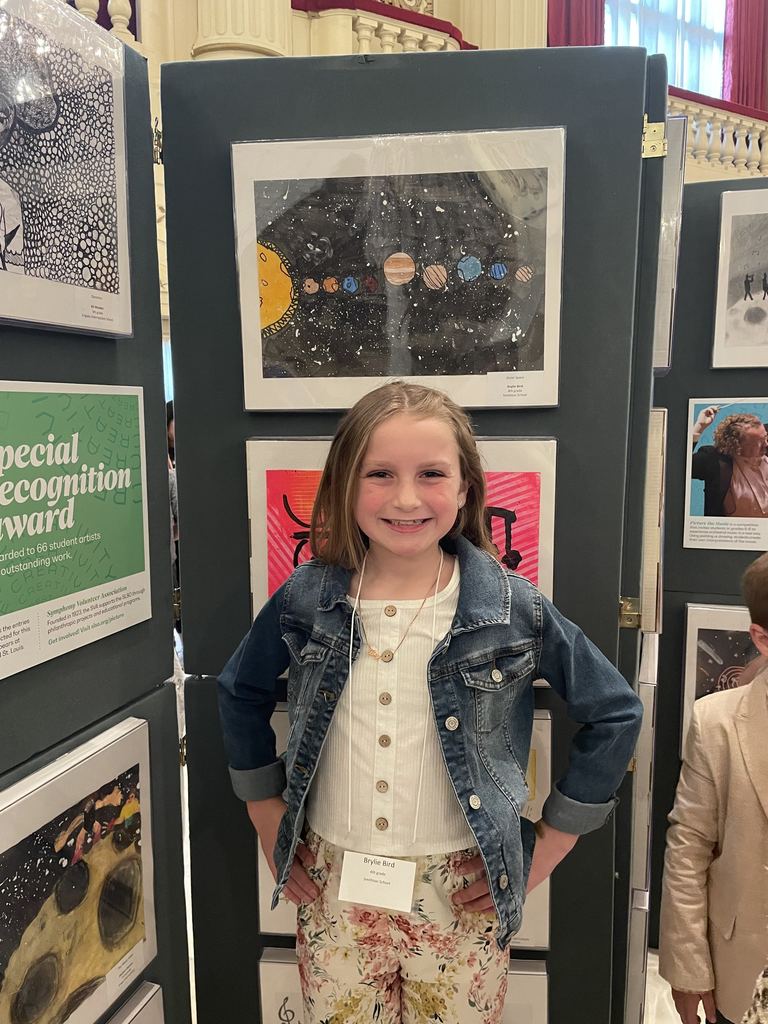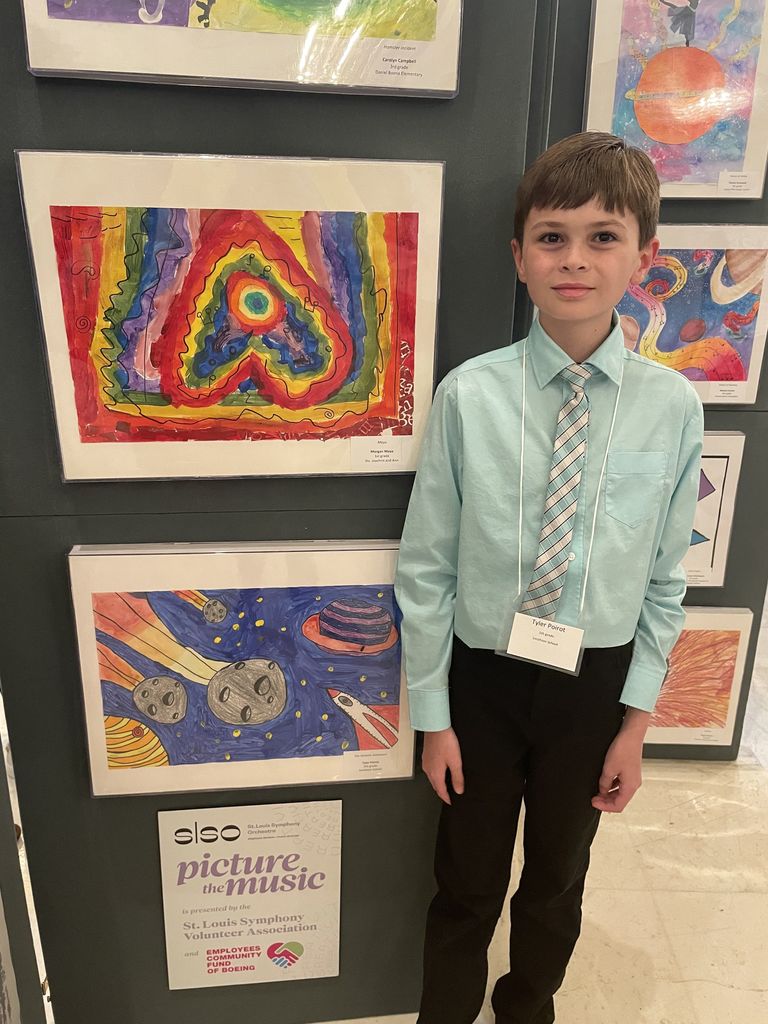 Thank you to everyone for participating in our Show Me Dough fundraiser! The top seller was Piper Hampel who won an Oculus Quest. The second place seller was Olivia Hughes who won a gift card. The third place seller was Emmaline Shelton who won a gift card. Shelby Callico was drawn for participating in the fundraiser and received a gift card.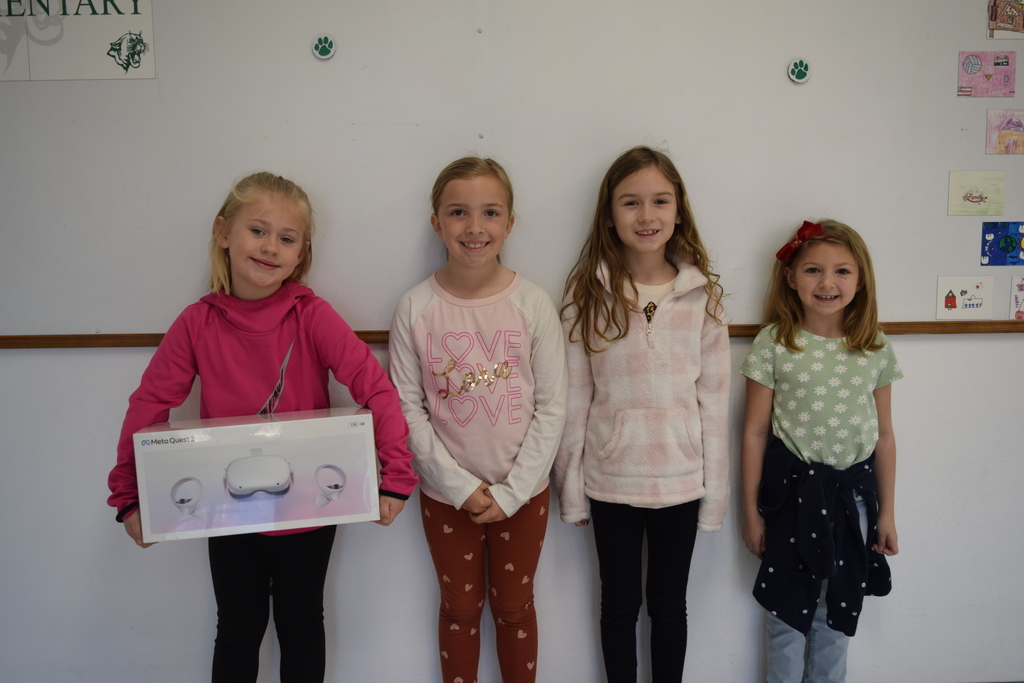 Don't forget your Cards gear tomorrow!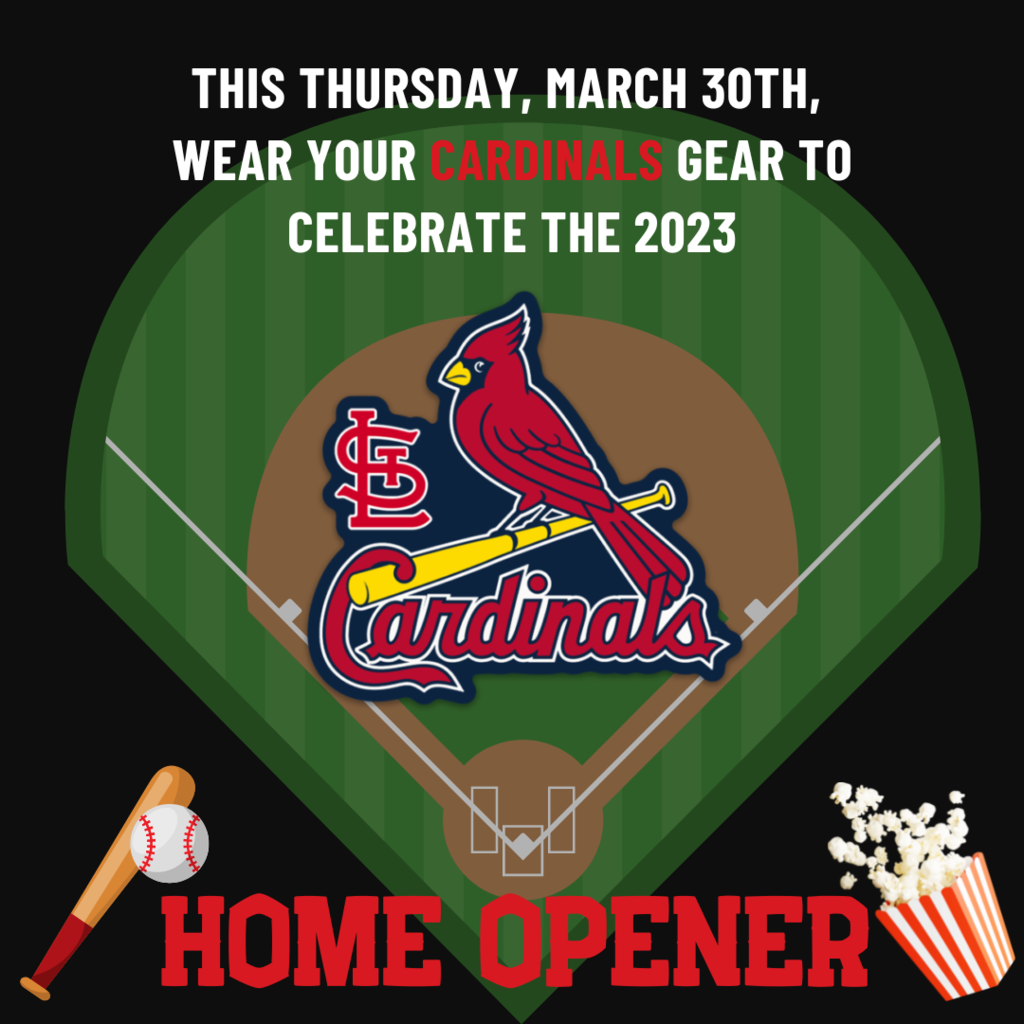 K-2 Family Literacy Night - Thursday April 20th!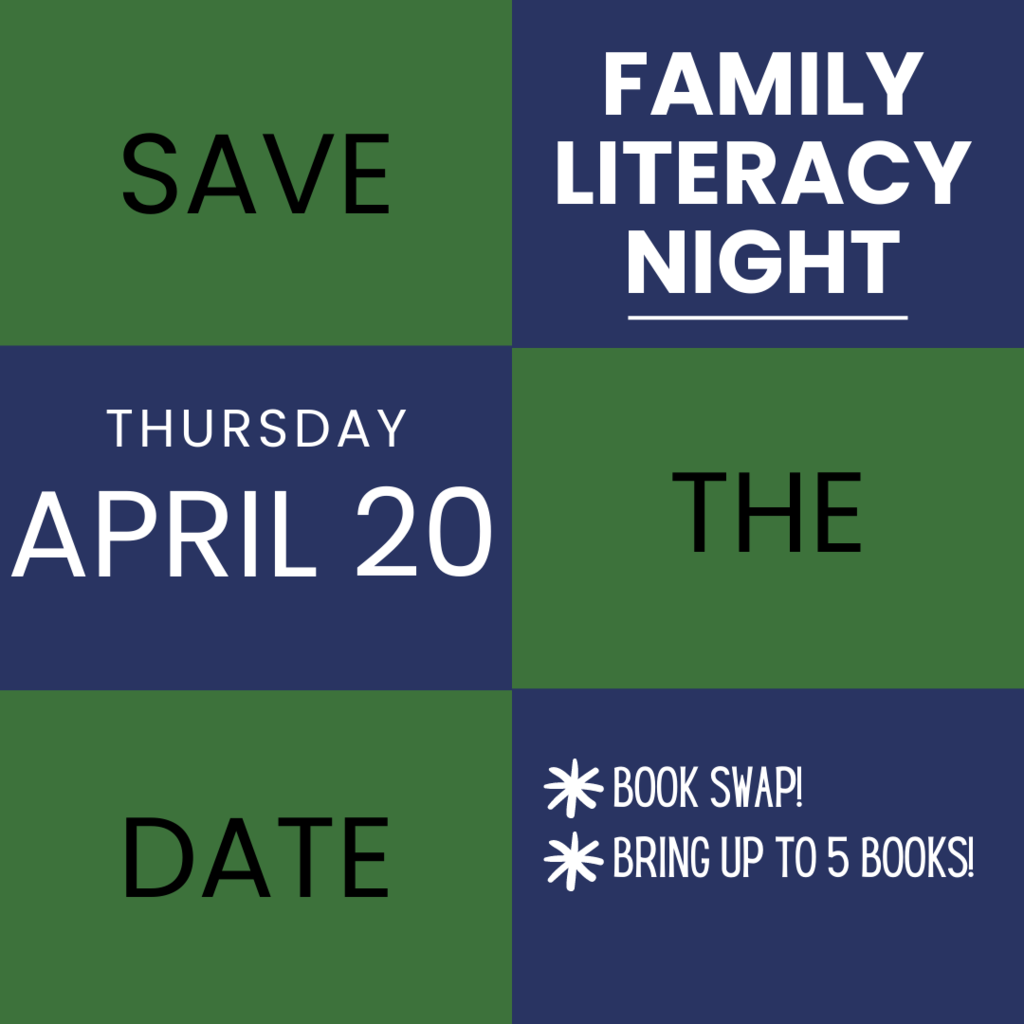 Wear your Cardinals gear Thursday!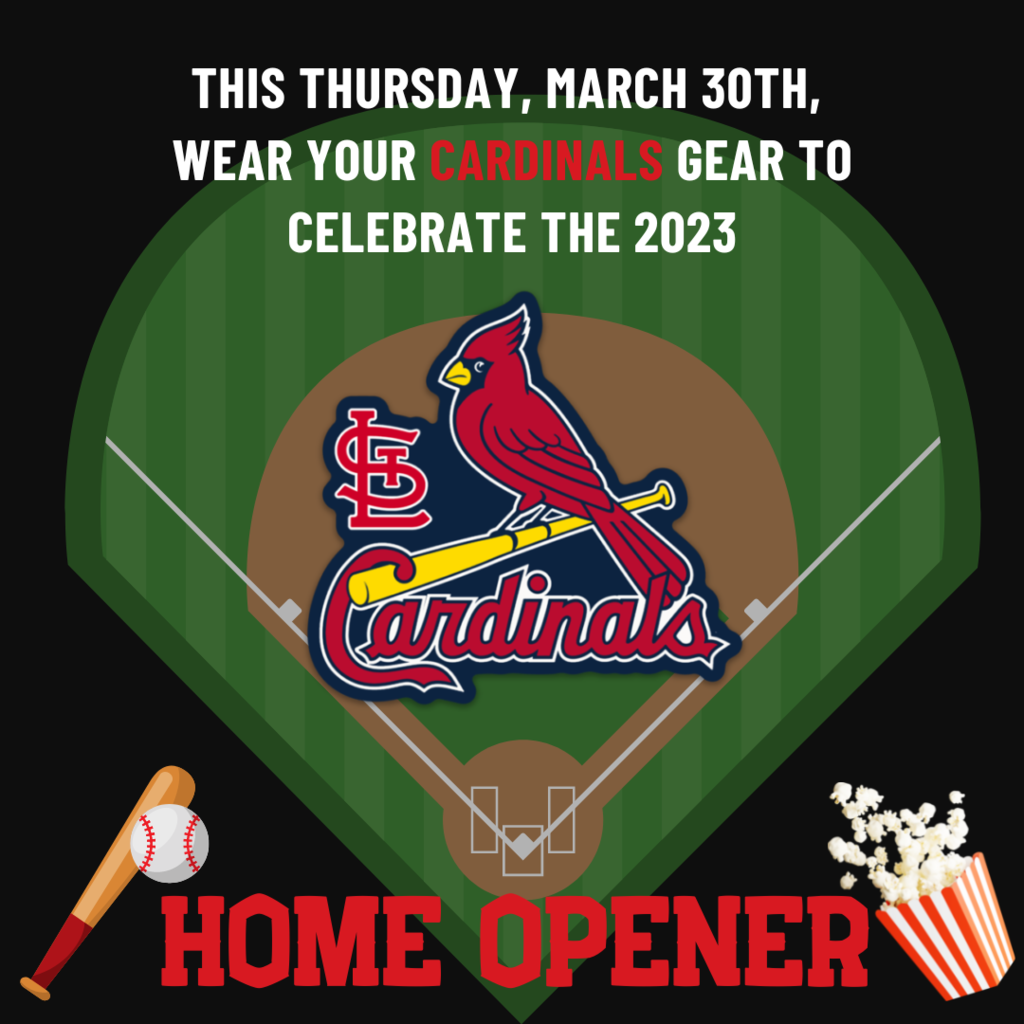 Congratulations to the following students for their outstanding sales in the Cardinal Calendar Smithton School PTO Fundraiser. Logan Smith was the top seller! Front Row: Avery Bizzle, Sutton Stuhlsatz, Riley Wuller, Wyatt Kunevich, and Emily Nobe Back Row: Brylee Krieg, Logan Smith-Top Seller, Peyton Brown, and Arianna Ventura - all sold enough calendars to win a prize.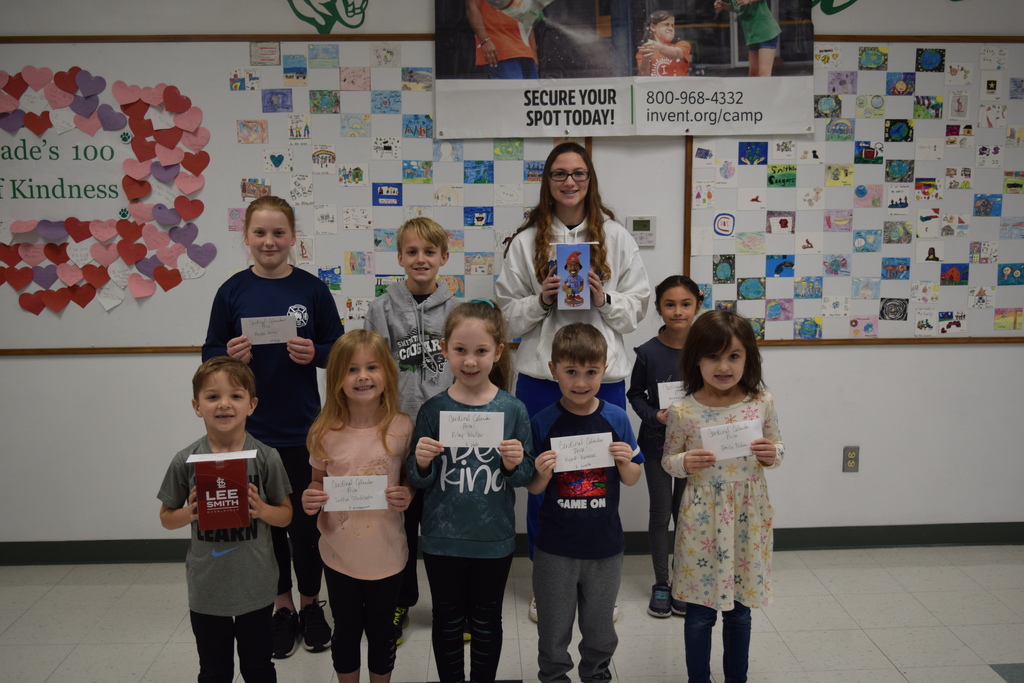 Time is running out on the Smithton Spring Spirit Wear Sale! Save 25% across the entire site, new tie-dye designs and ultra-soft crewneck sweatshirts! Shop at
https://1stplace.sale/29355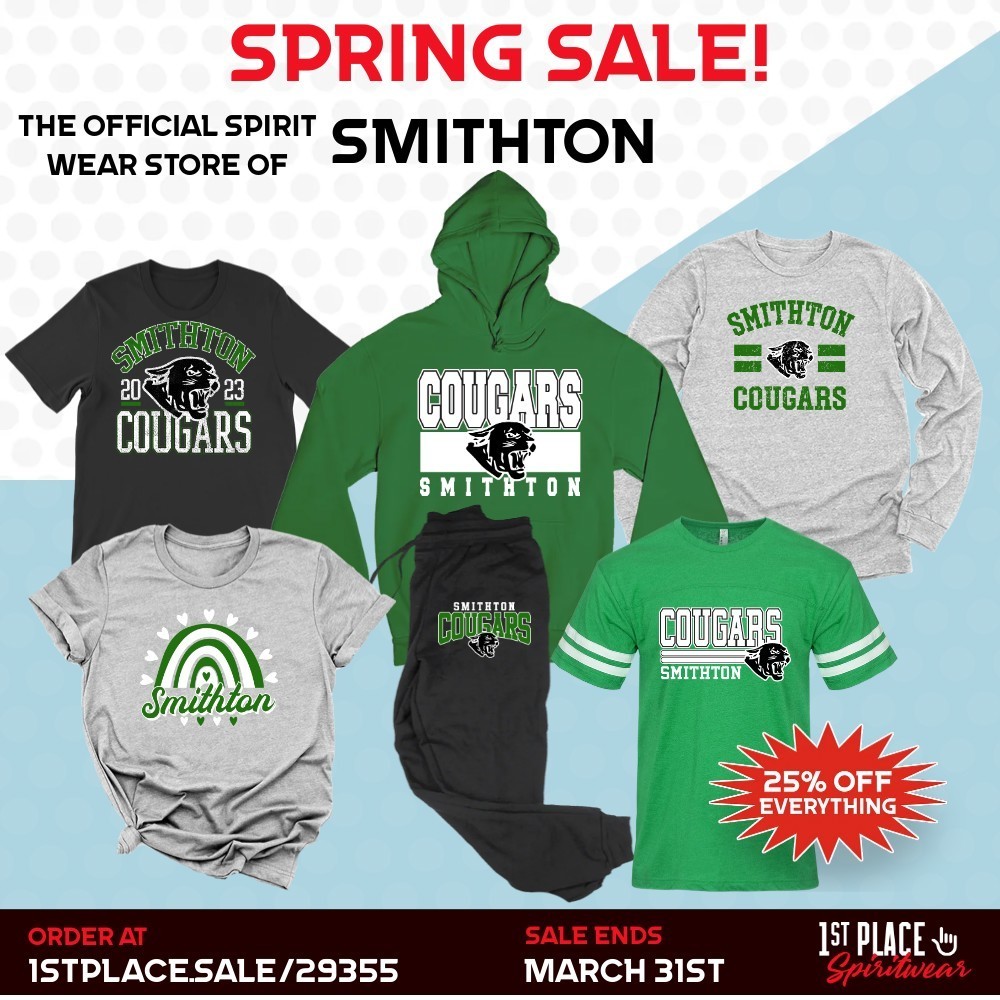 Kindergarten Registration is now open! Packets due by 4/14!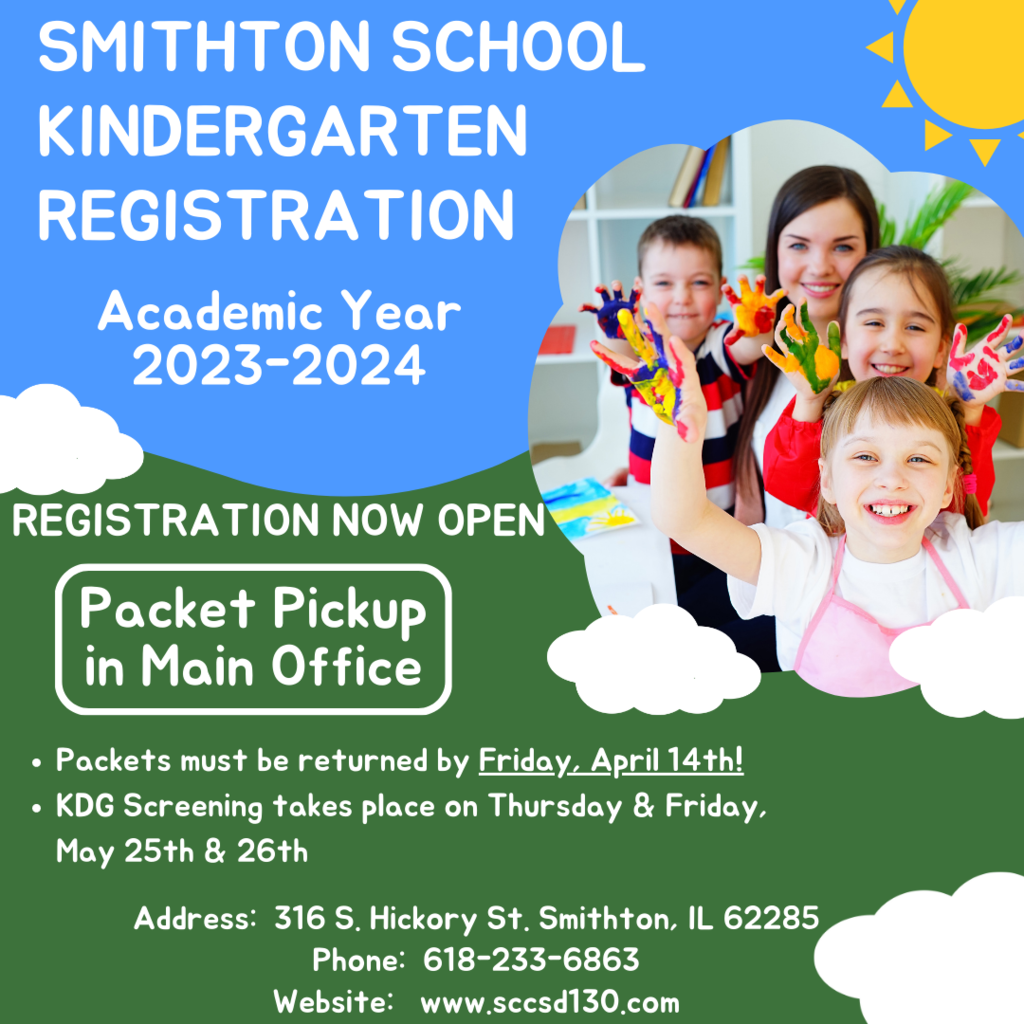 Don't forget to sign up for Camp Invention happening at Smithton School June 5th through 9th! See the flyer in Decembers Virtual Backpack on our website.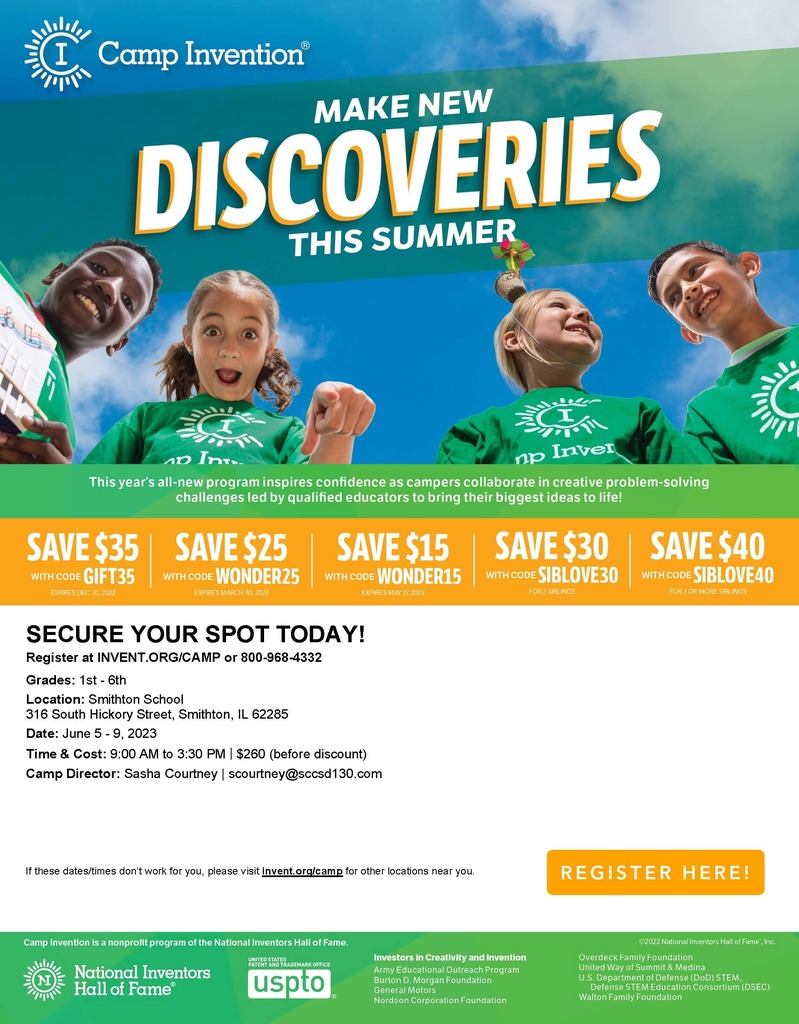 After placing 4th out of 19 total teams at the SIJHSAA Regionals at St. Clair Bowl on March 11, 2023, the Smithton Girls Cougars Bowling Team went onto the SIJHSAA State Tournament at St. Clair Bowl on March 18, 2023 and took 4th out of 18 total teams with a pin total of 3576, missing 3rd place by just 6 pins. At State, Team Captain Hailey Deese, 17th State Individual, led the team with a series high of 943 over the course of 6 games including a high game of 180. Rainy Beltran, 21st State Individual, followed with a 923 over 6 games with a game high of 174. Annmarie Duff, 27th State Individual, rolled an 886 series over 6 games with a 168 high game. Kendall Johnston, 51st State Individual, bowled a 707 over 5 games with a game high of 156. And Anna Rarick bowled 1 game for a 117. This is the second year in a row for a State appearance while also winning a trophy both years (2nd-2022 & 4th-2023). Congrats Bowlers!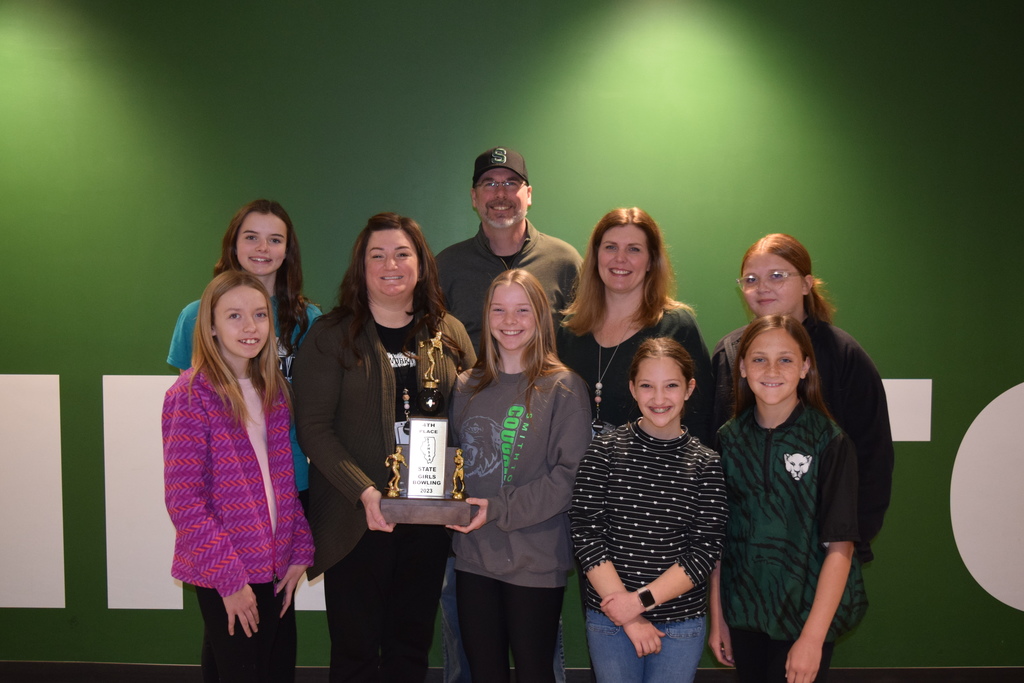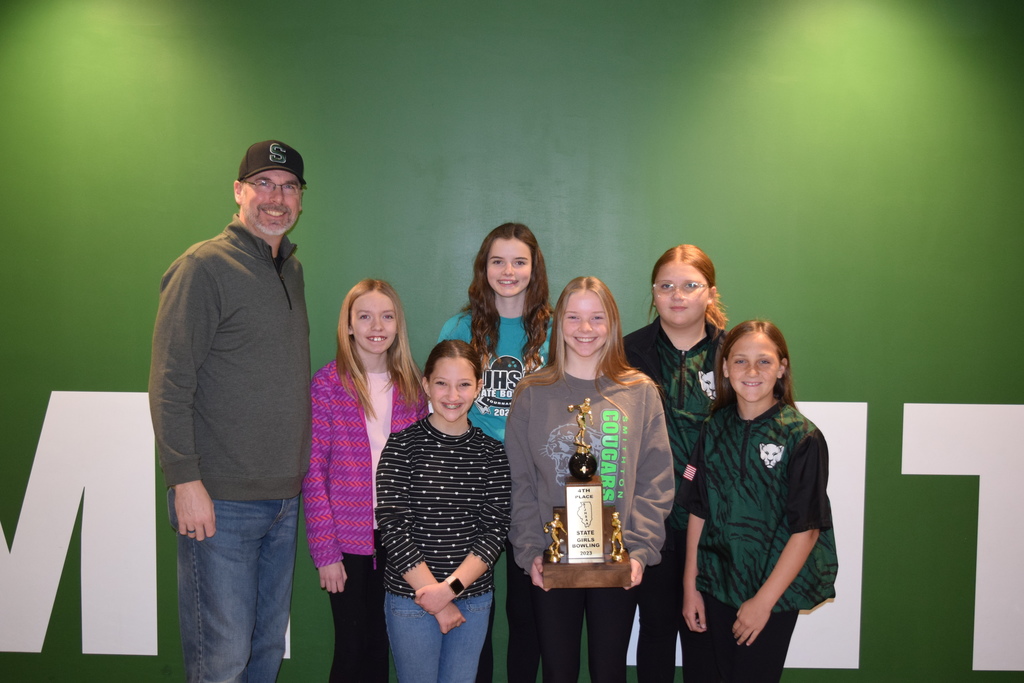 This is the final week of the Smithton Spring Spirit Wear Sale! You'll save 25% off the entire site, including Nike and Adidas gear! Plus, we've added a new line of tie-dyes! Shop at
https://1stplace.sale/29355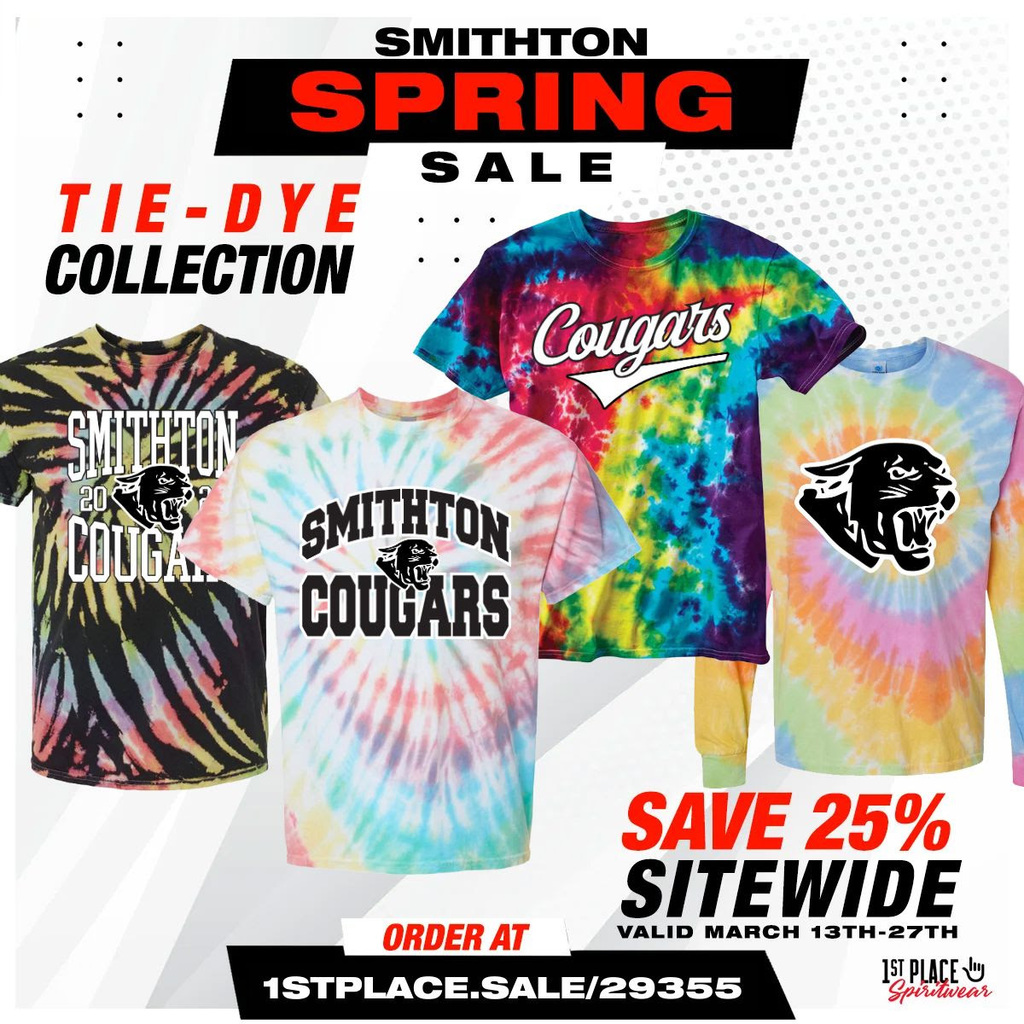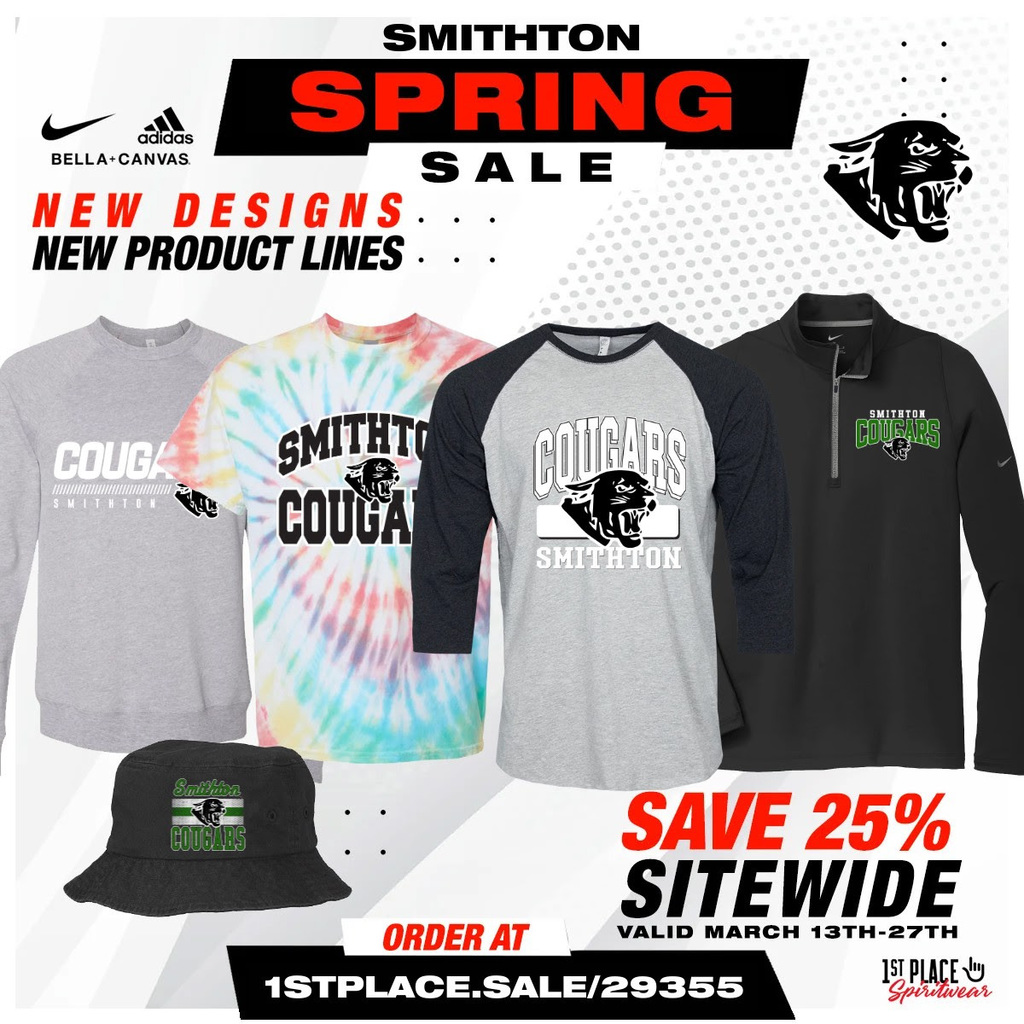 You may notice next time you call the school that the message is a little different. Phone numbers and extensions have not changed. You will now have an option to leave a message at any time or when reporting an absence. And you can still hold to speak to office staff during school hours.

Don't miss the Smithton Spring Spirit Wear Sale! You'll save 25% off the entire site, including Nike and Adidas gear! Free shipping on orders over $50 ends Sunday! Shop at
https://1stplace.sale/29355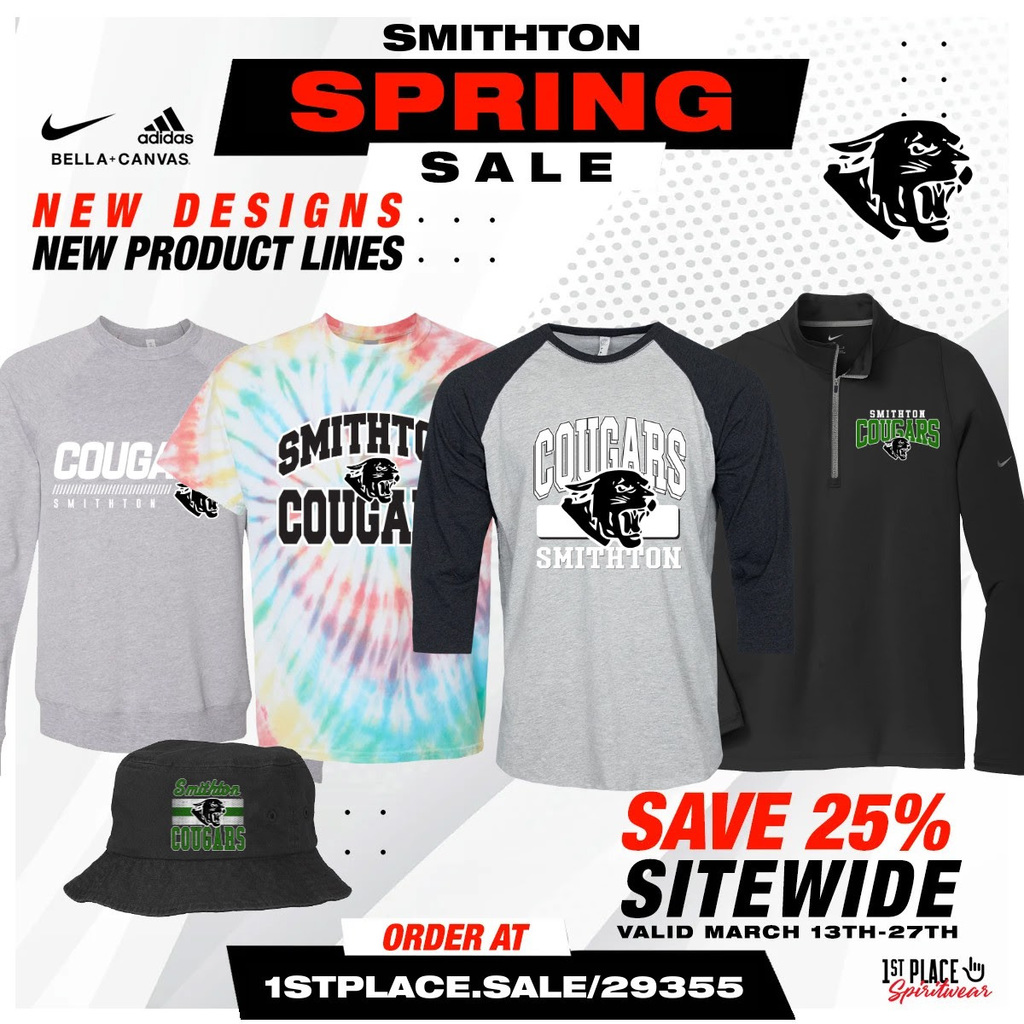 The Smithton Spring Spirit Wear Sale is live! Choose from hundreds of designs and garments that are delivered to your home in days! You'll save 25% off the entire site! New product lines include Nike and Adidas! Shop at
https://1stplace.sale/29355
.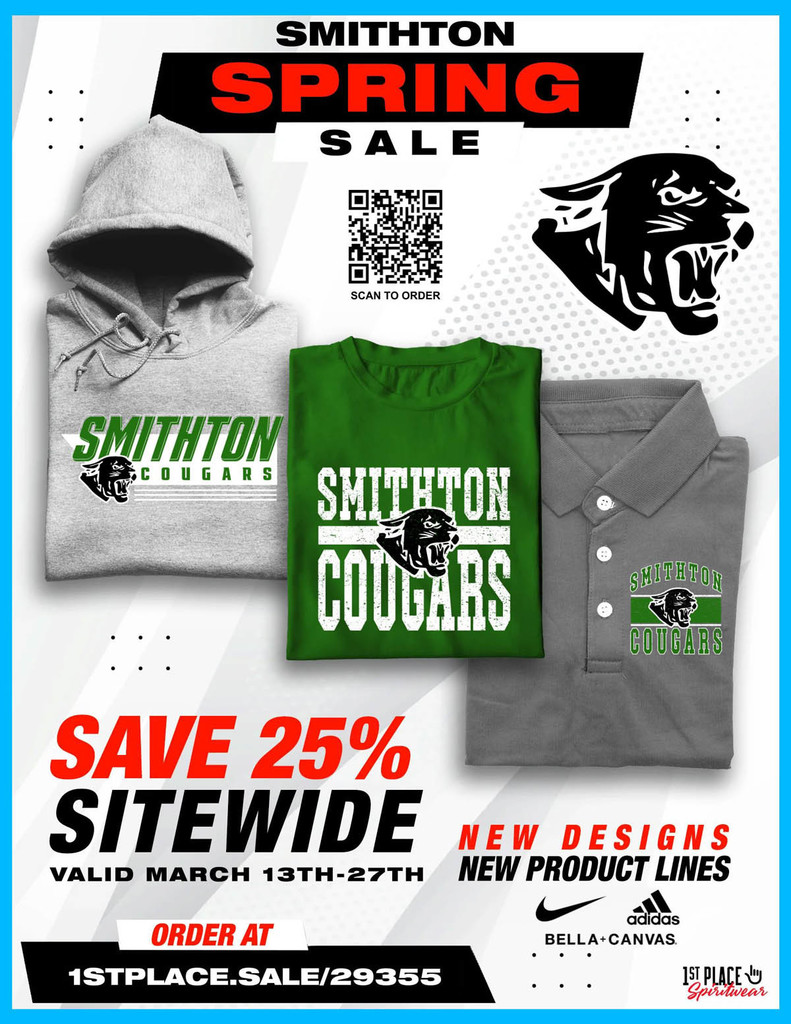 Mrs. LaFrence's 5th grade class spent the past few weeks demonstrating their knowledge of forces and motion by designing and constructing roller coasters. Today, the students presented their final projects to the class. Students were excited to test each others coasters out while sharing their knowledge with the class!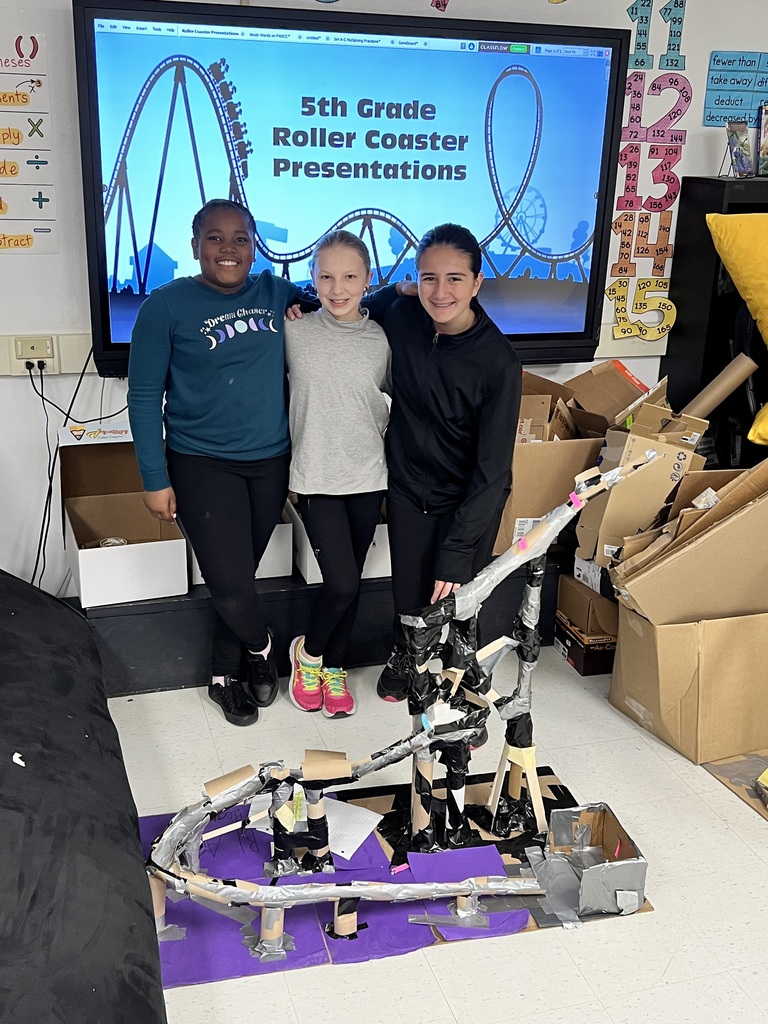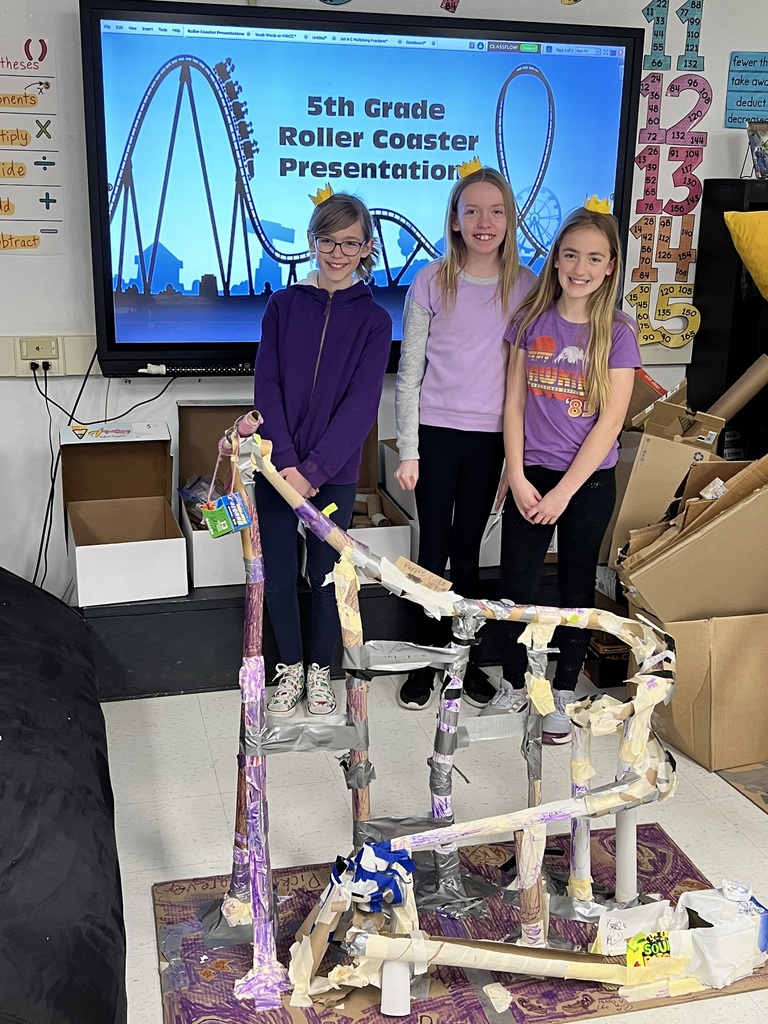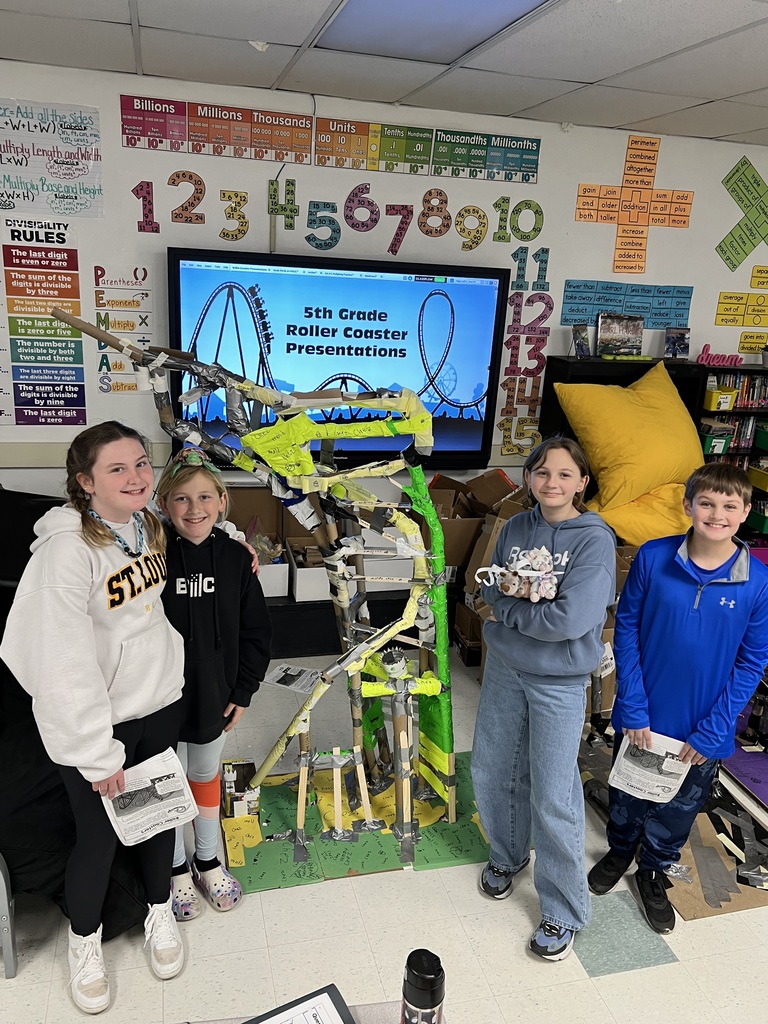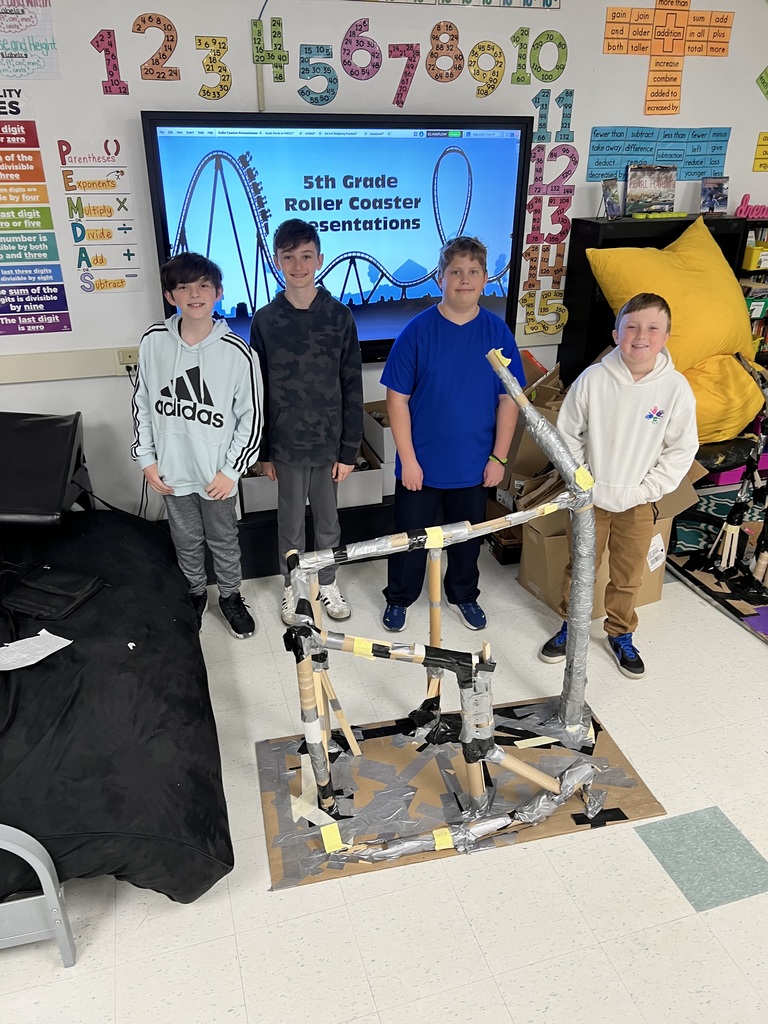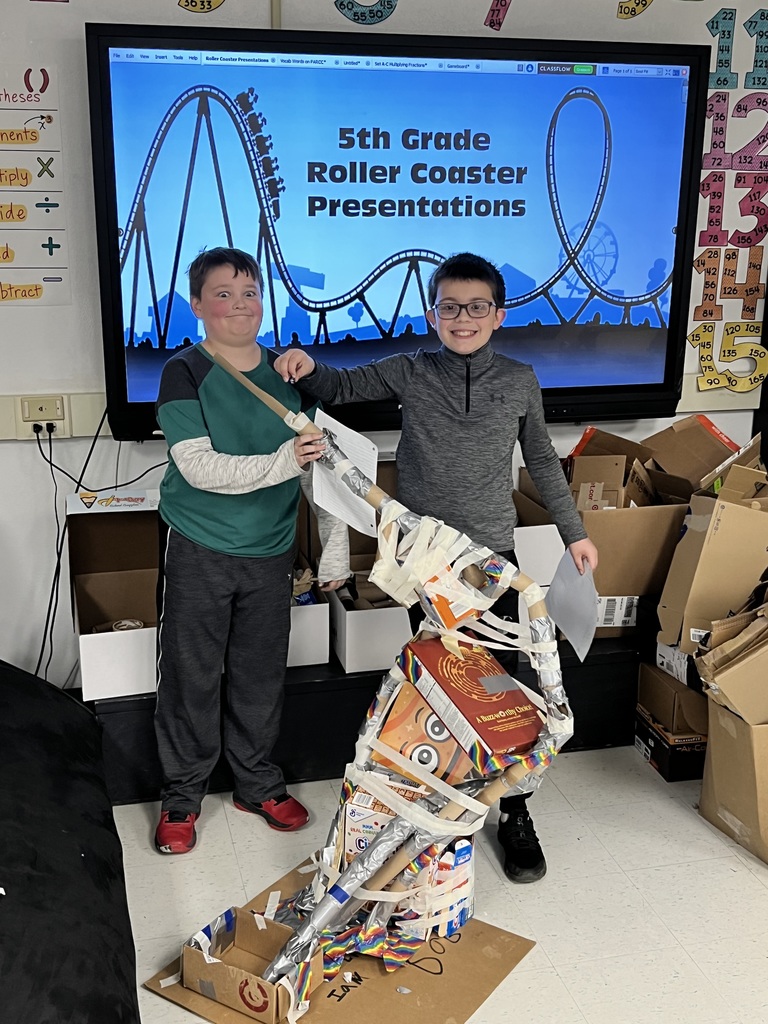 Happy SEL Day! At Smithton School, classes take time each morning to work on their Social & Emotional Learning. Some of those topics include self and social awareness, self-management, relationship skills and responsible decision making. With our daily SEL time, we help students acquire & apply the knowledge, skills & attitudes to develop healthy minds, goals, relationships and responsibilities.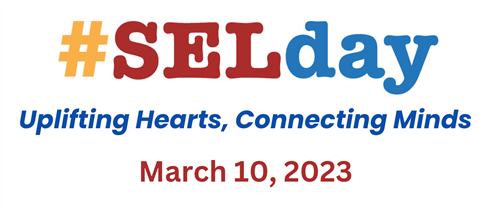 Last night was our Chorus and Band Concert. Congratulations students & Mr. Provost on a great show!