Dr. Courtney Castelli, Superintendent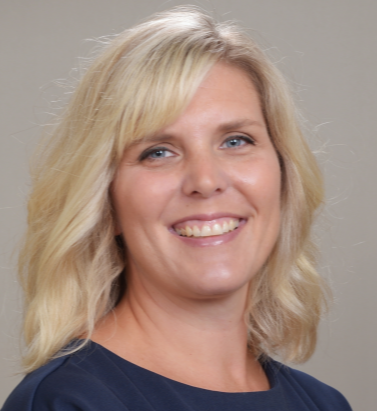 Welcome to Smithton CCSD 130! We hope that you find our new and improved website useful but if there is something you can't locate or you require additional information, please reach out to our office directly.
My educational career started over twenty years ago as a high school science teacher. I expanded my service to the field of education to include assistant principal, principal, and assistant superintendent prior to joining the Cougar family in July of 2021.
My husband, Eric, and I are originally from Belleville but currently reside in Columbia, IL. We have three kids - Reese, Lucy, and Colin. I currently don't have much free time but when the opportunity presents itself I do enjoy reading and baking.
Smithton CCSD 130 strives to provide a well-rounded and world class experience. I am proud to be a part of this mission. If at any time you would like to talk with me about how we are working daily to accomplish this goal, please send me an email or give me a call.
Respectfully,
Courtney Castelli, Ed. D.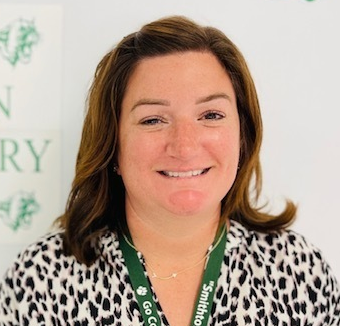 My name is Stacy Belosi and I am honored and excited to be the principal at Smithton Community Consolidated District #130. I began my teaching career in Fairview Heights, IL at Grant Middle School. I taught middle school for nine years. I then served as a math teacher and RTI coordinator/instructor for third through eighth grade at Millstadt Community Consolidated School District #160 for seven years. My 16 years in various instructional roles has prepared me for this exceptional opportunity to lead and serve the Smithton Elementary School family.
My husband, Matt, and I reside in Millstadt, IL. We have triplets - Molly, Sawyer, and Tess. In my free time, I enjoy spending time with my family.
My goal is to inspire excellence for students to see their worth and potential. I want all students to have pride in their school and be proud to call themselves Smithton Cougars. Our teachers at Smithton are committed to inspiring, supporting, and developing successful students. My wish is for all students to know that they will always have someone at Smithton Elementary who will cheer them on and celebrate their wins, no matter how big or small.