Stay Safe & Enjoy your Day! All after school activities are cancelled as well.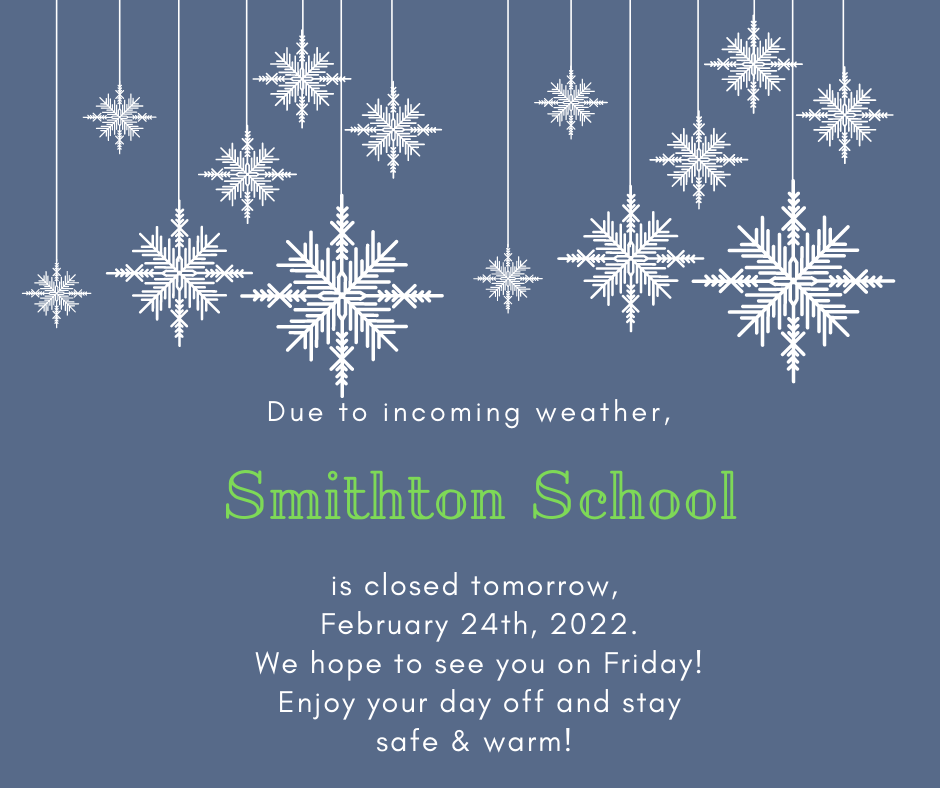 March 2022 Dining Menu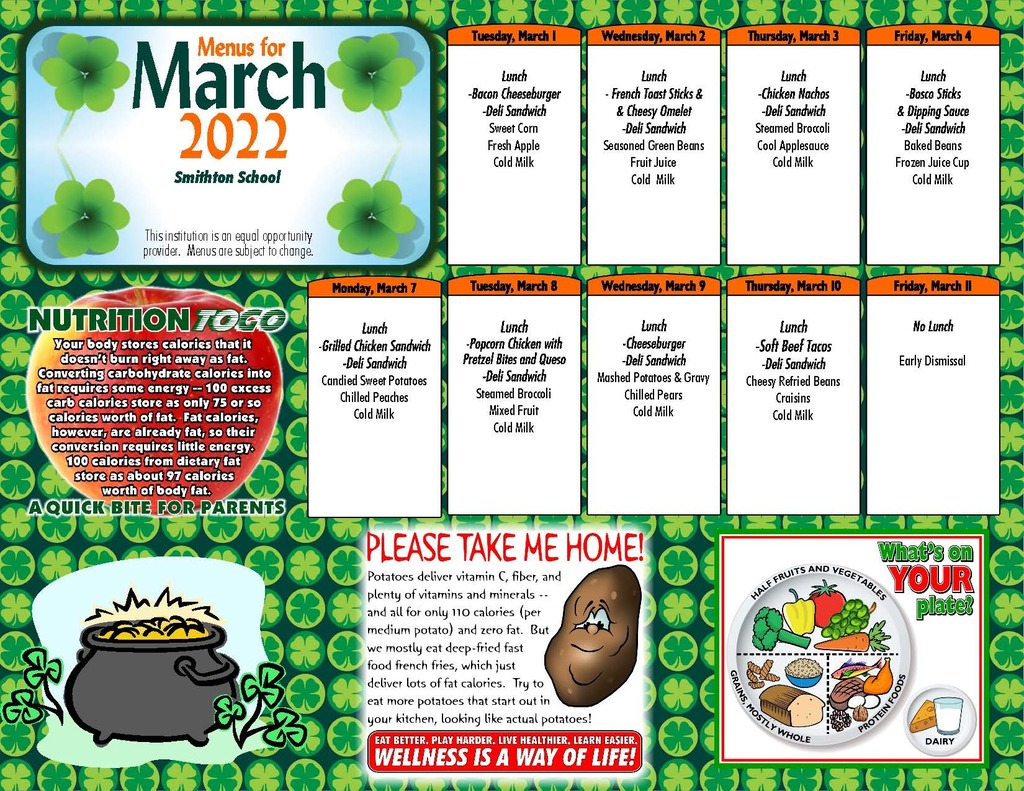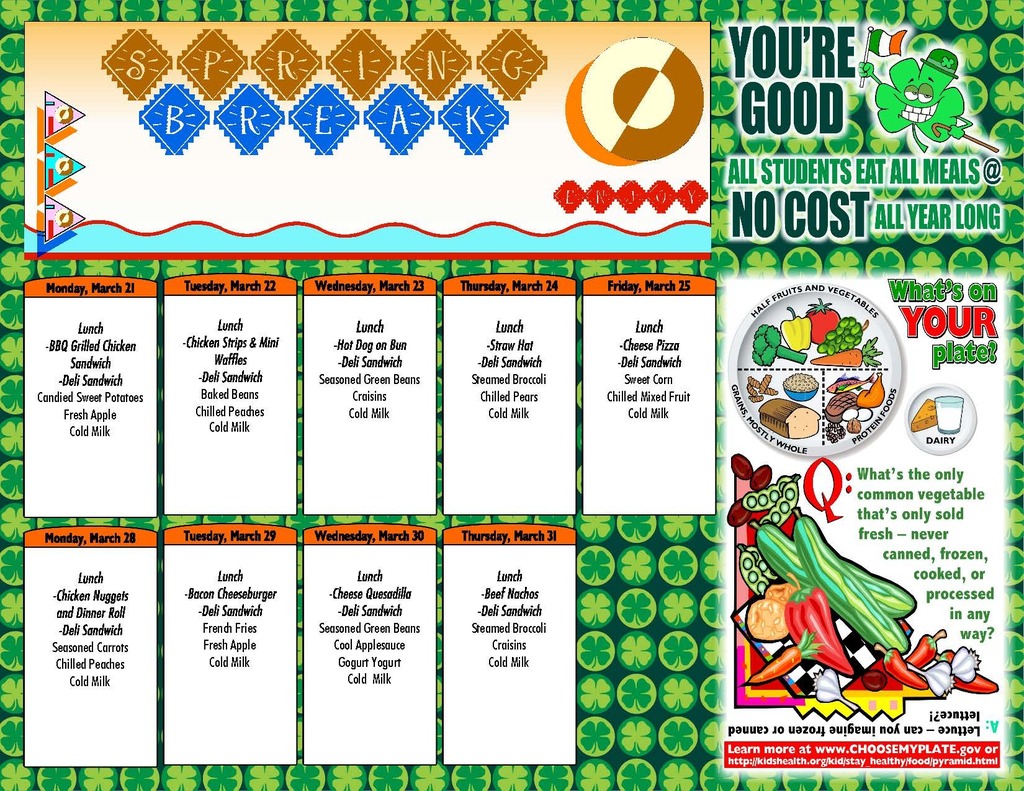 Happy Twos-day! 2-22-22 or as 1st Grade calls it "Tutu Tuesday!"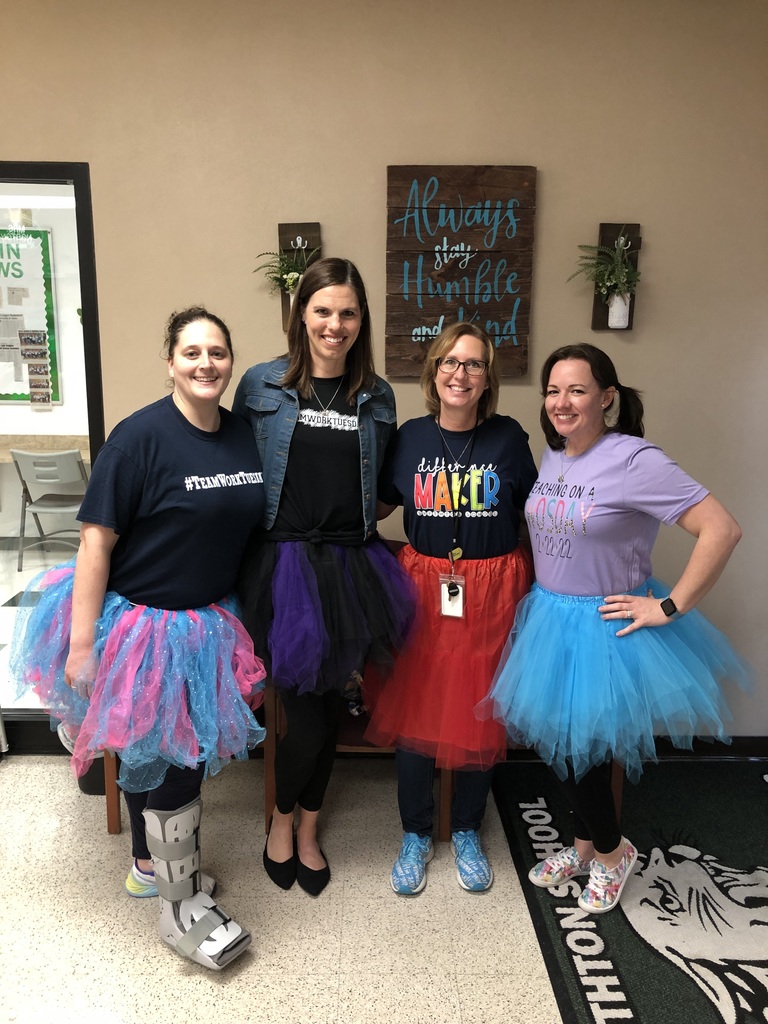 Smithton Students & Staff participated in School Safety drills on Friday 2/18. Our Junior High students also received instruction from local police officers on staying safe.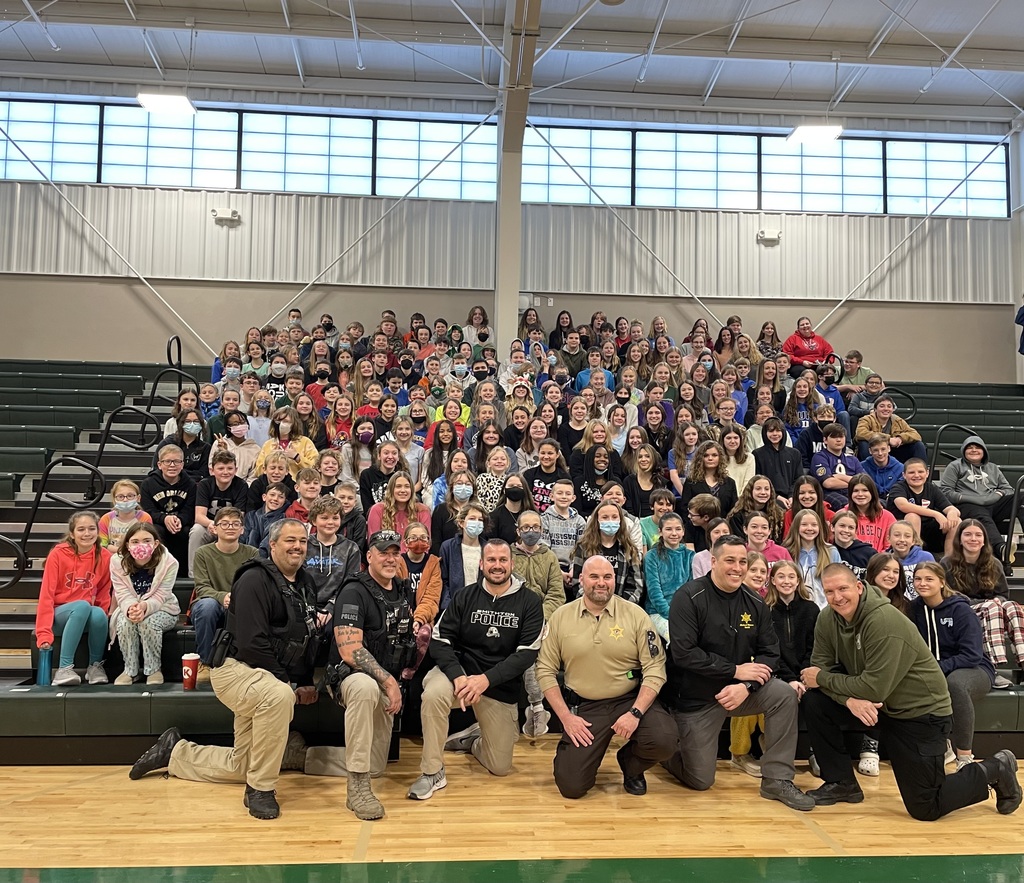 Bus routes will be running. Please expect your bus riders to be home approximately 1 hour earlier than normal. Thank you!

Smithton School is looking for a full-time Director of Business. This is a salaried position that reports directly to the superintendent. Please see more information on our website under Employment Opportunities.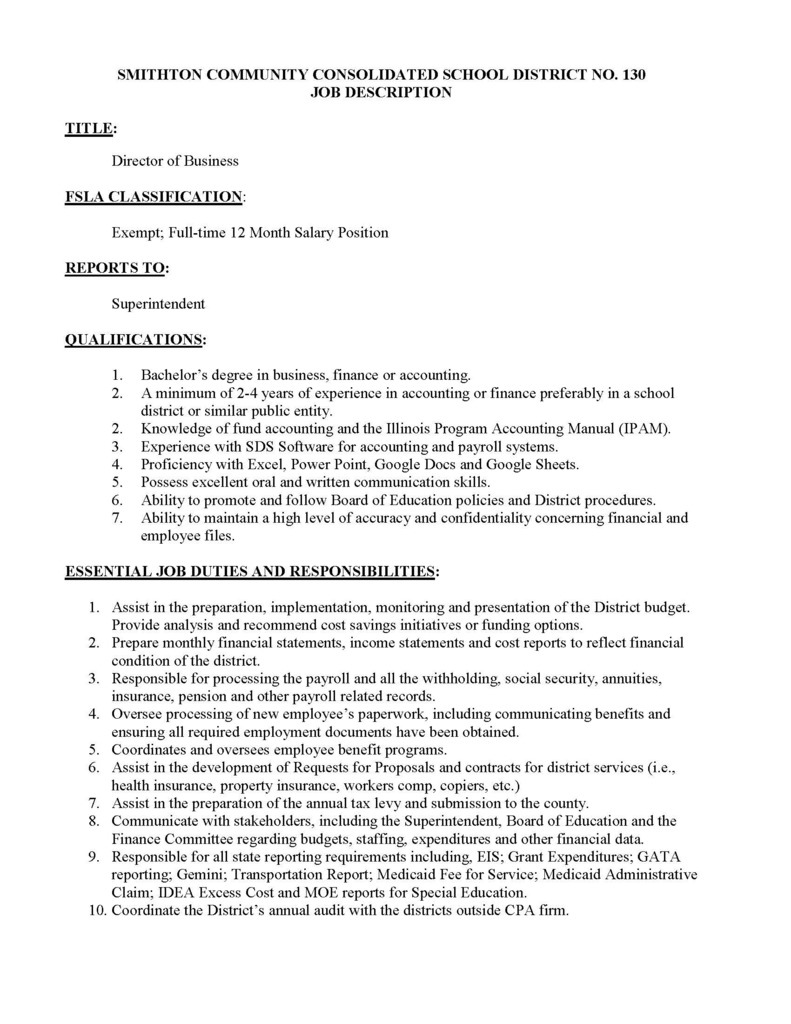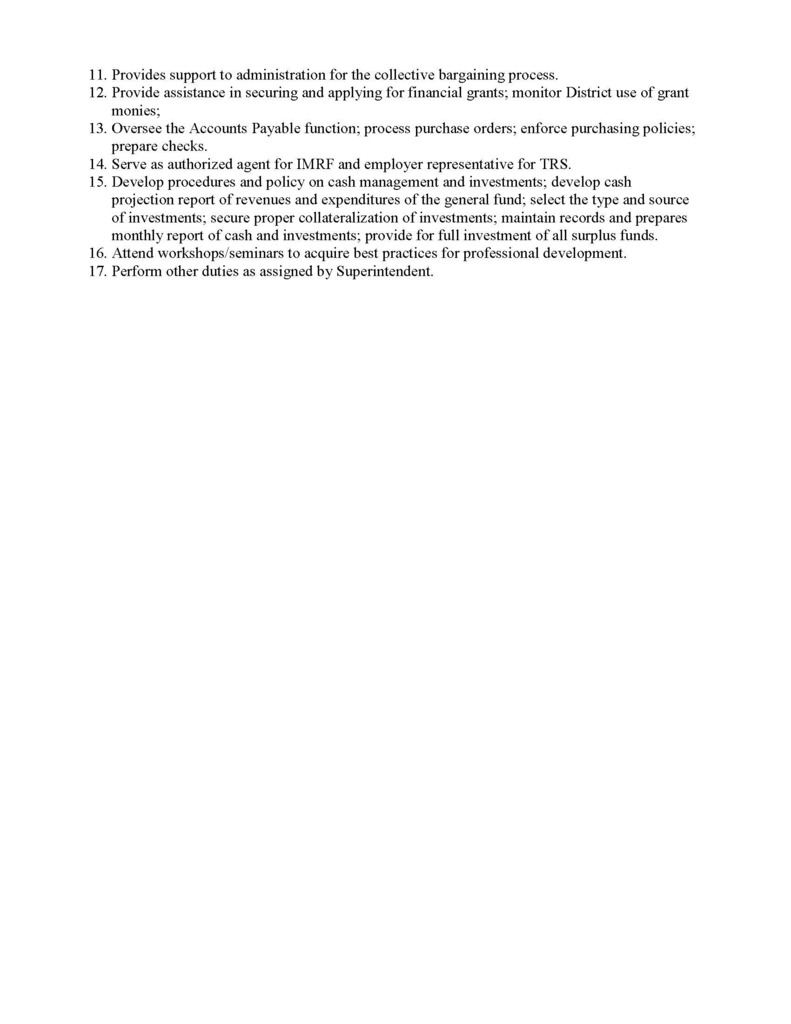 February 2022 Dining Menu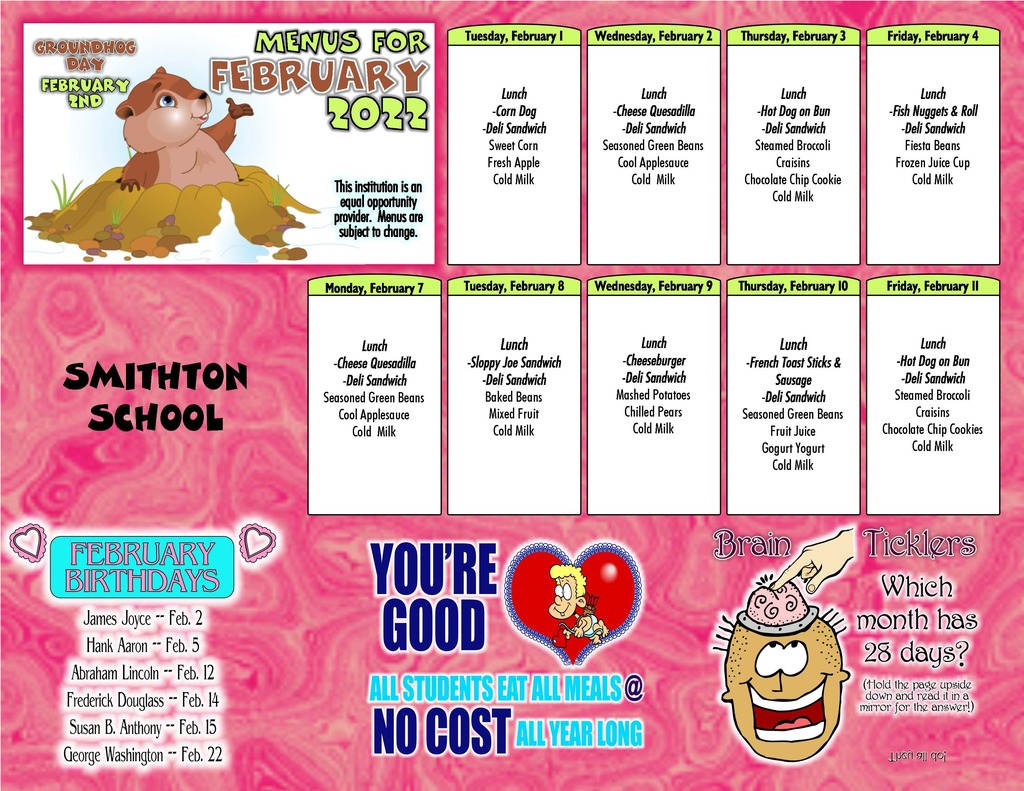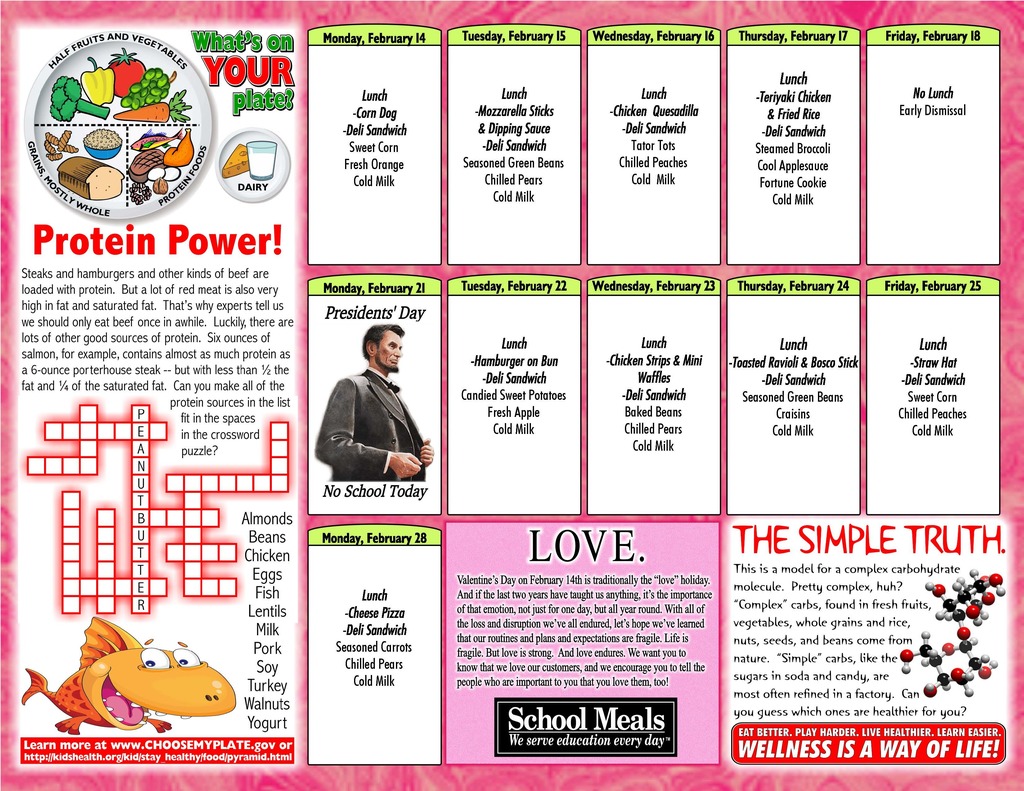 We hope to see you all on Monday!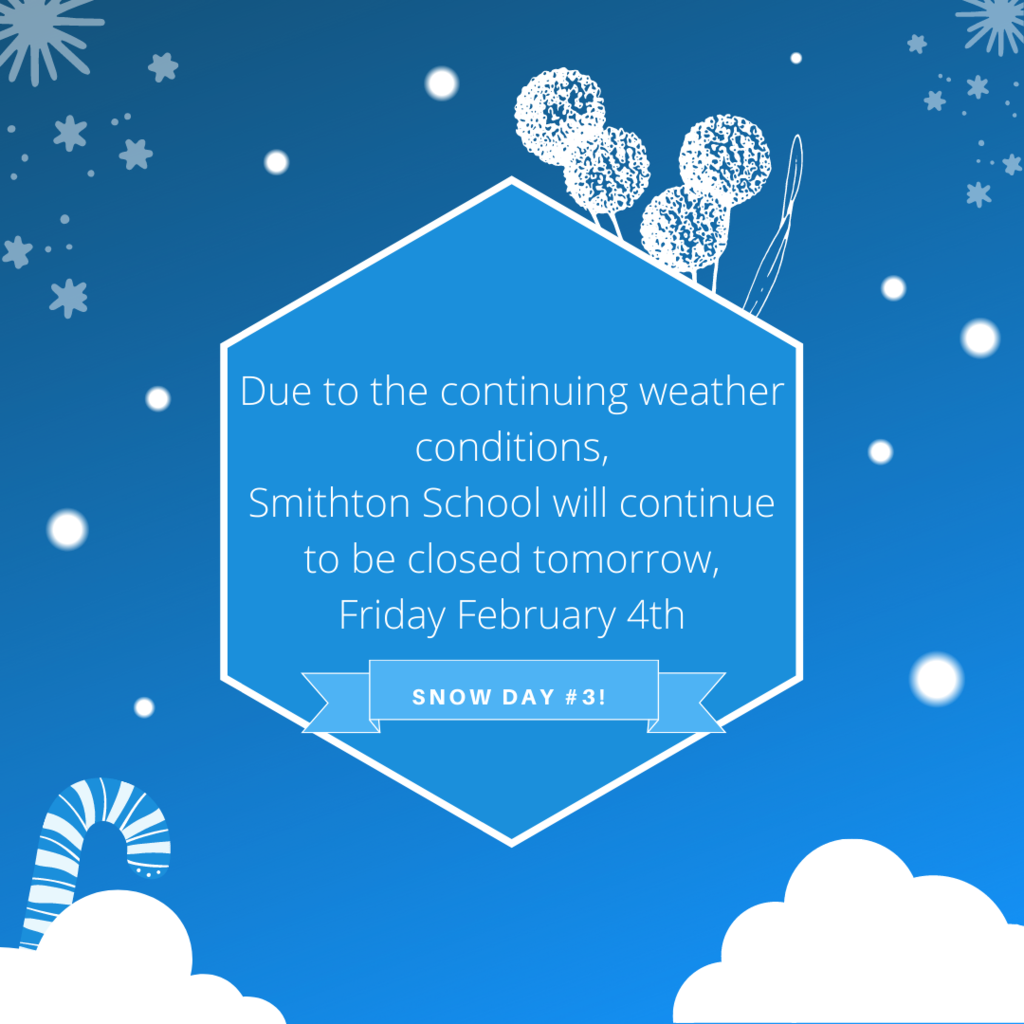 Enjoy your day & stay safe!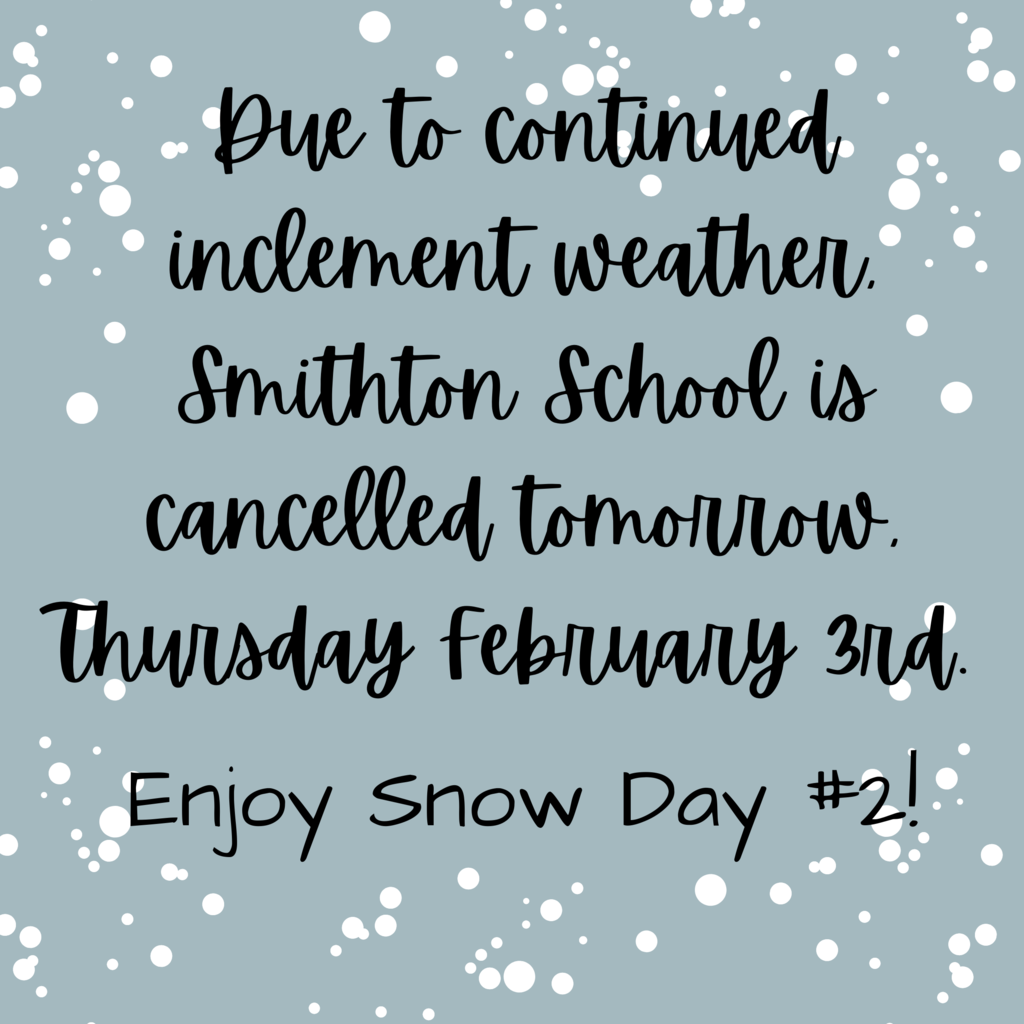 Everyone stay safe and warm!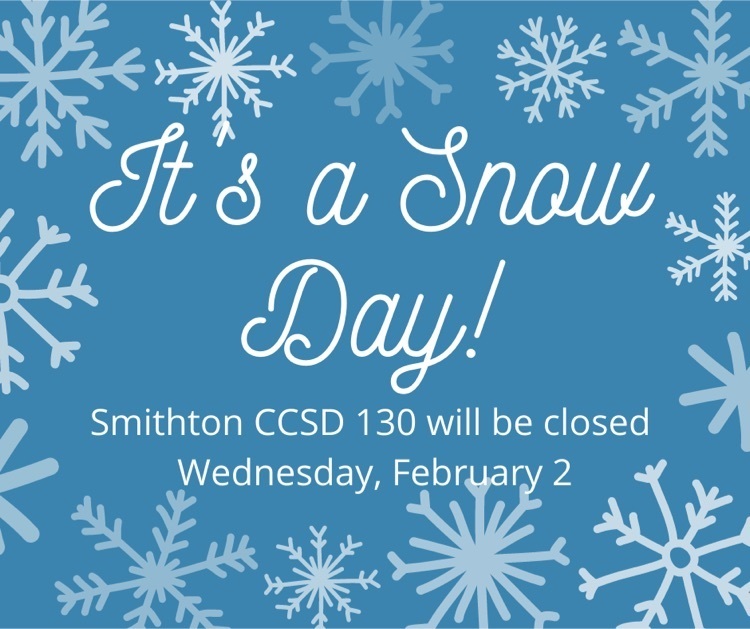 Head Baseball Coach Needed!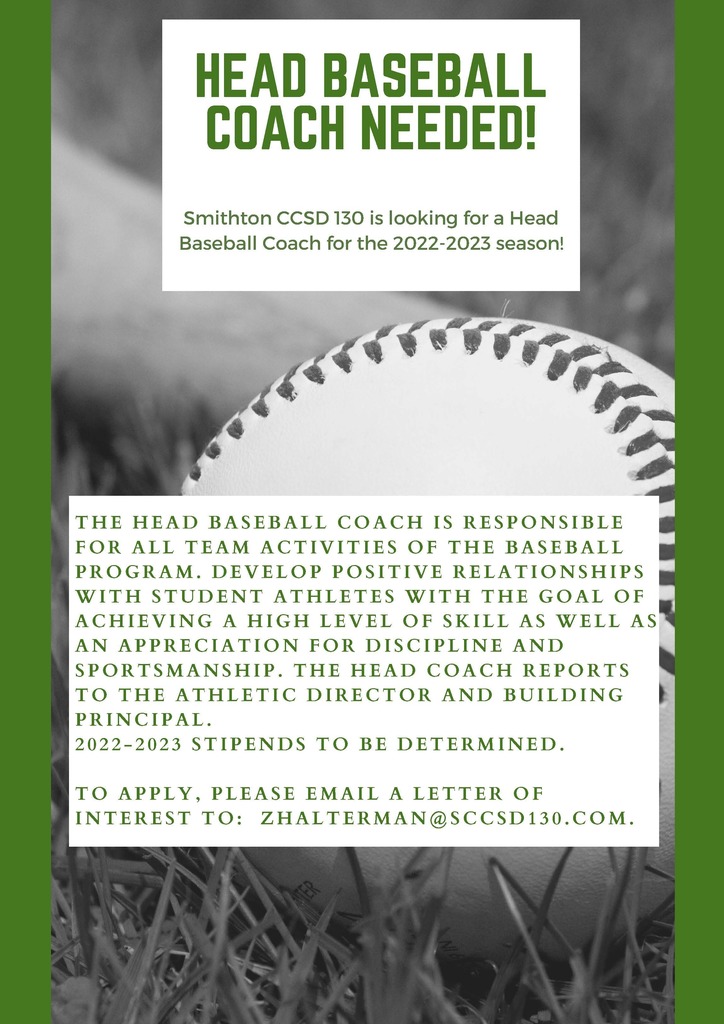 The February Lunch Menu has been posted on our website under Dining. It will be added to the Virtual Backpack & sent home with students once received.

Flyers for FCHS Mini Dance Camp on Saturday 1/29 (K-8th grade) and Softball Camp in February (2nd-8th grade)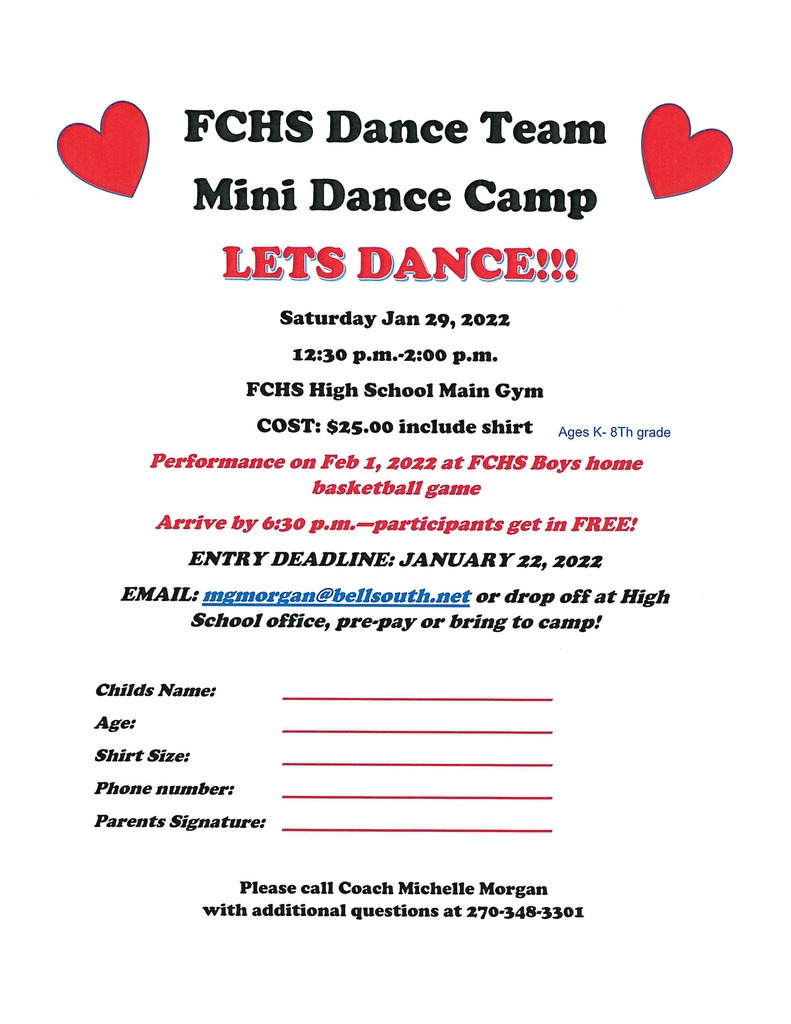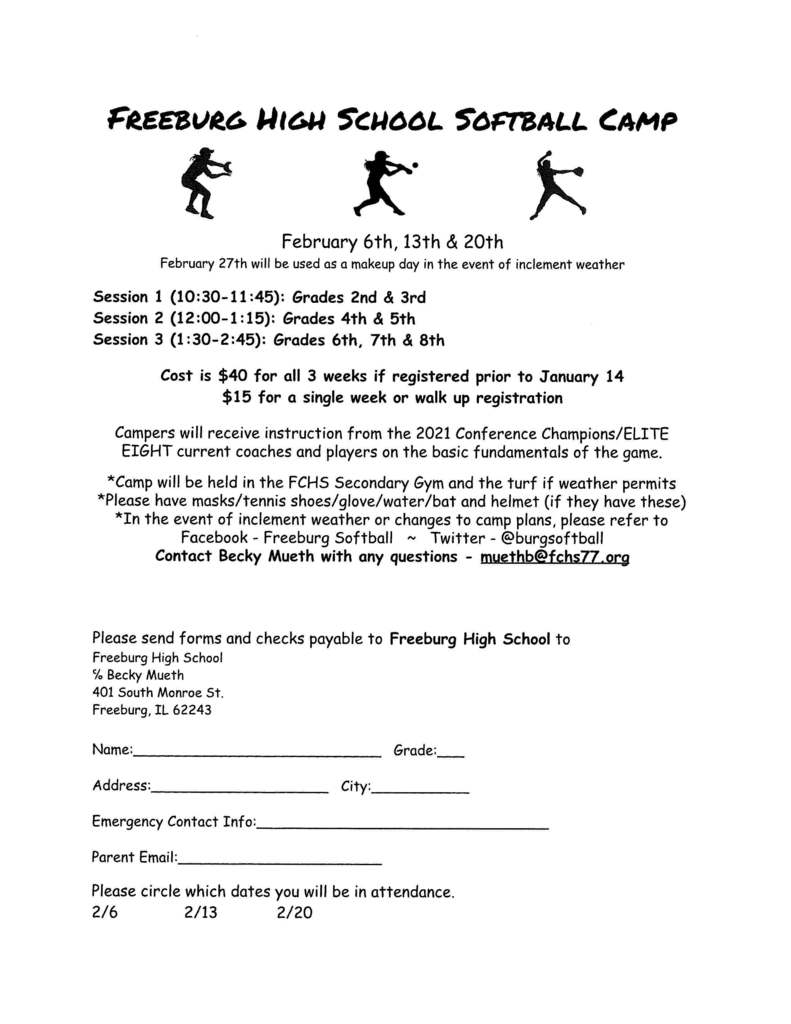 Smithton Character Council had a day students wear blue in honor of National Law Enforcement Appreciation Day. The donations were given to the Smithton Police Department. Picture 1: Front Row: Behret Garcia, Avery Converse, Wyatt Fulkerson, Ryan Friederich , Emma Converse Back Row: Officer Renee Sherman and Chief Jason Neff Picture 2: Front Row: Colton Hopkins Back Row: Officer Jeremy Hayes, Officer Renee Sherman and Chief Jason Neff Picture 3: Front Row: Isla Prestin Back Row: Officer Jeremy Hayes, Officer Renee Sherman and Chief Jason Neff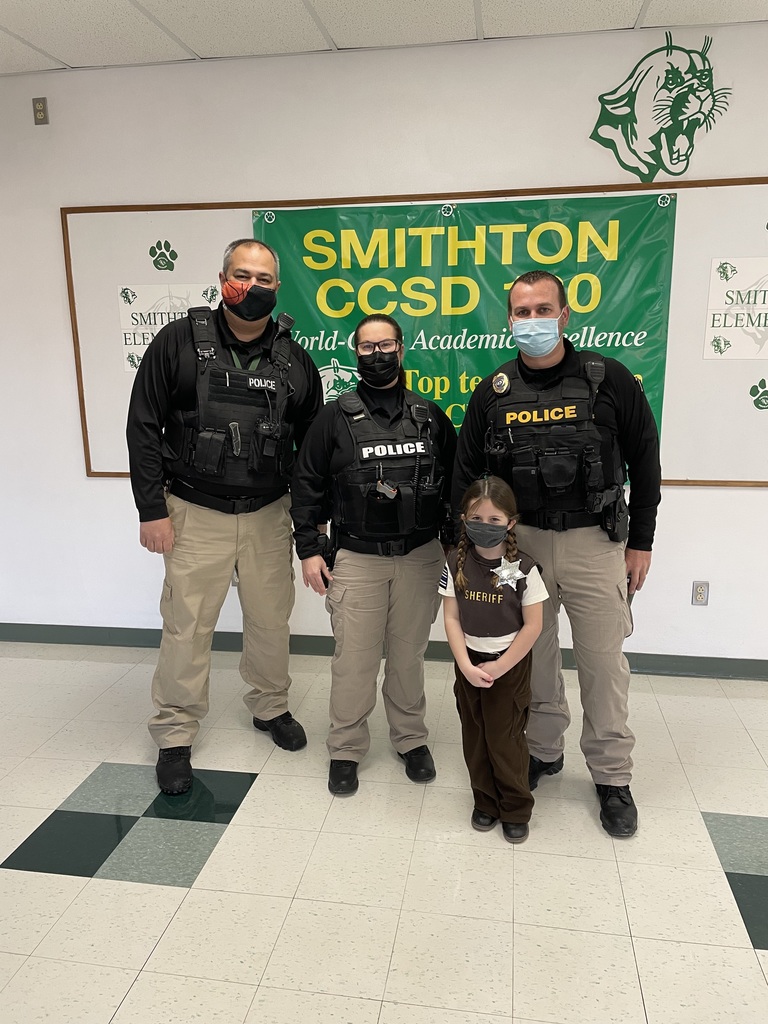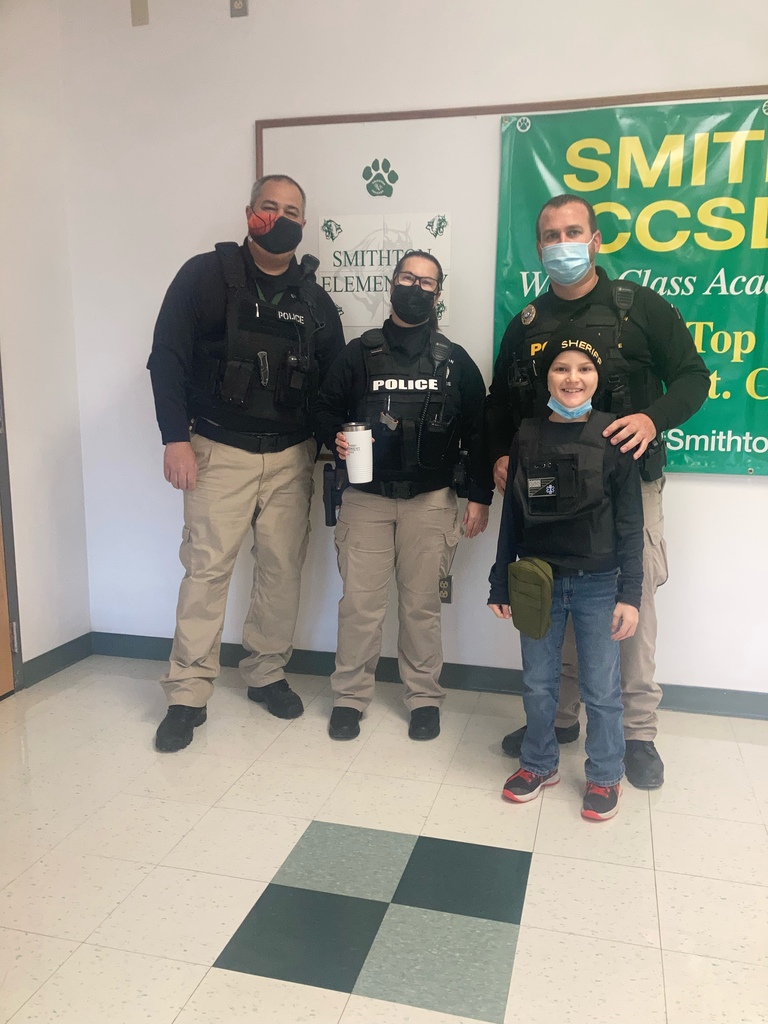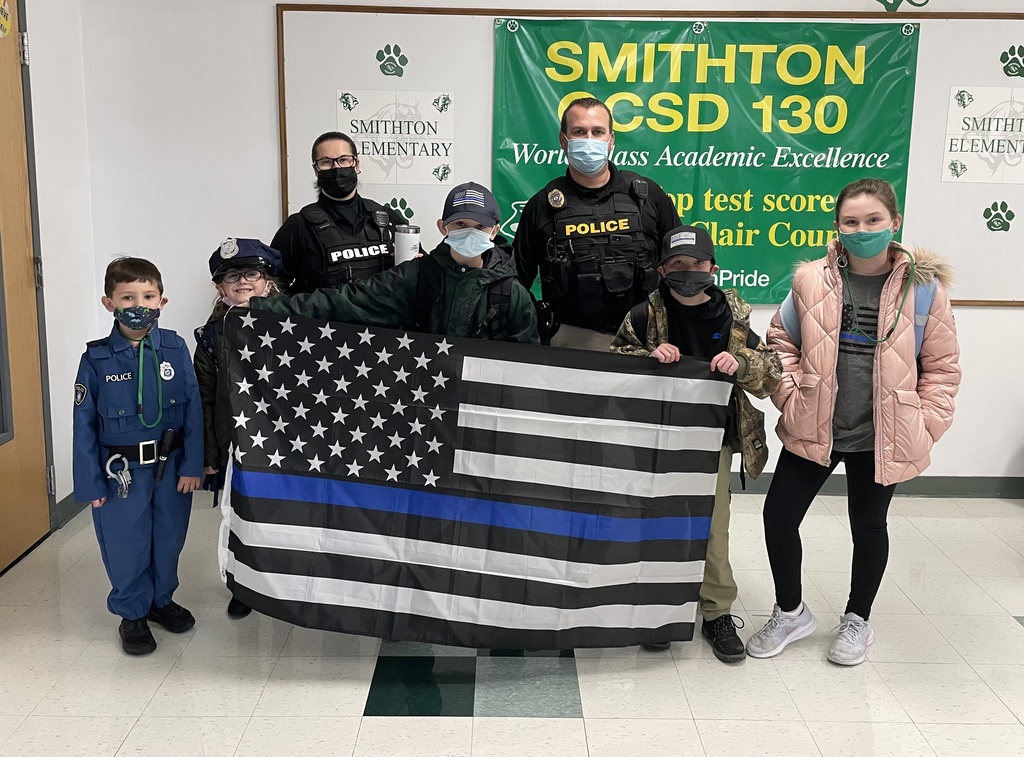 We need you! Smithton Elementary has immediate openings for substitute positions.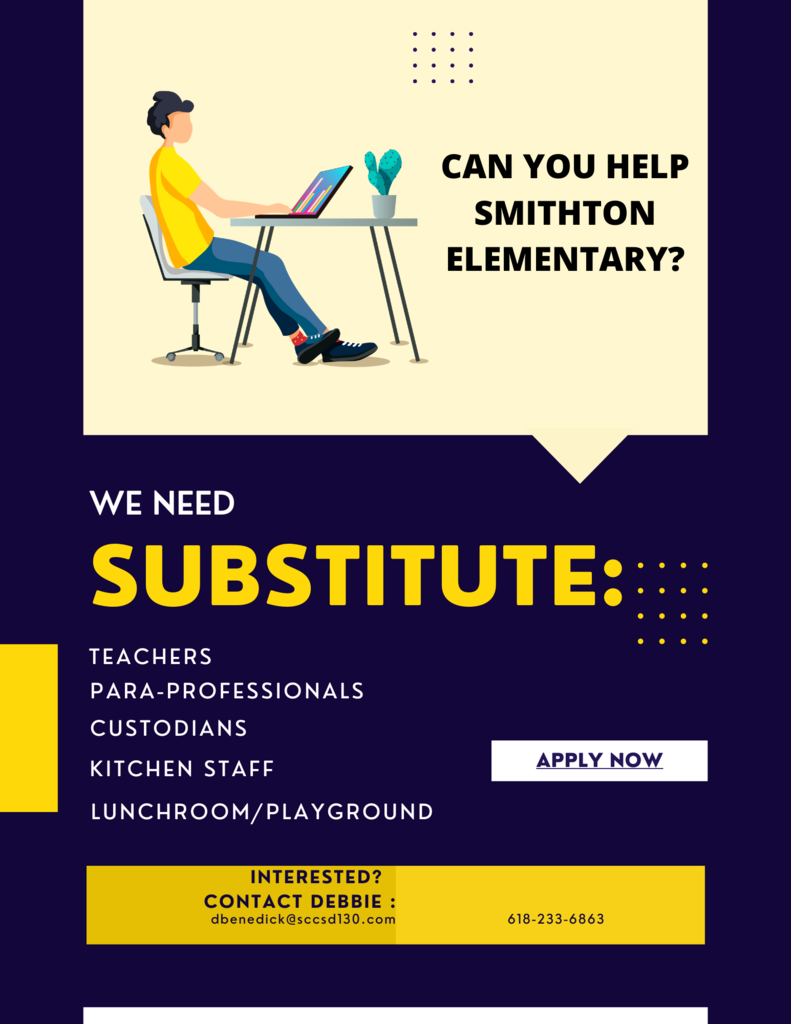 On Friday, January 7th, for a $1 donation you may dress like a police officer or wear your Back the Blue attire!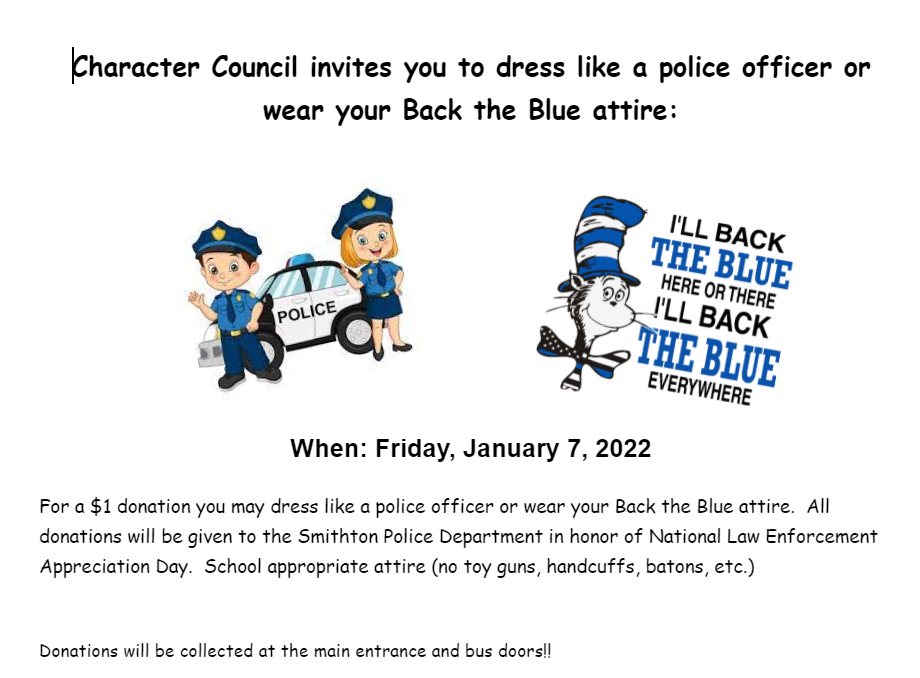 Here are Smithon School's hours during Winter Break. Everyone have a good holiday!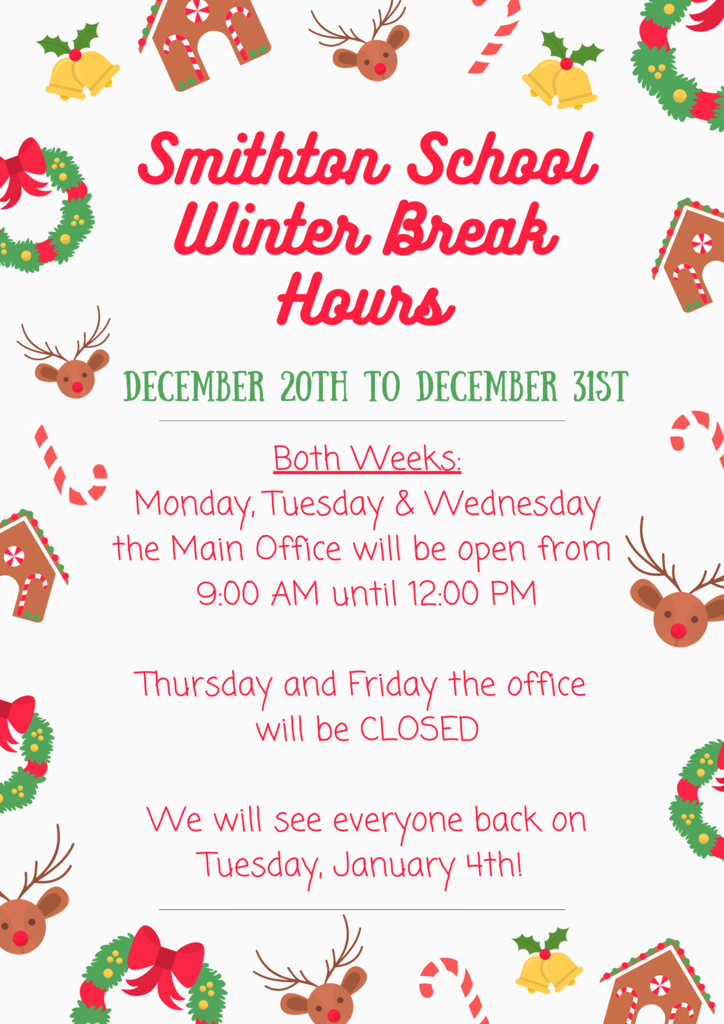 8th graders in Mrs. Rogers class gave mock interviews to each other to finish their Career Unit in Health yesterday.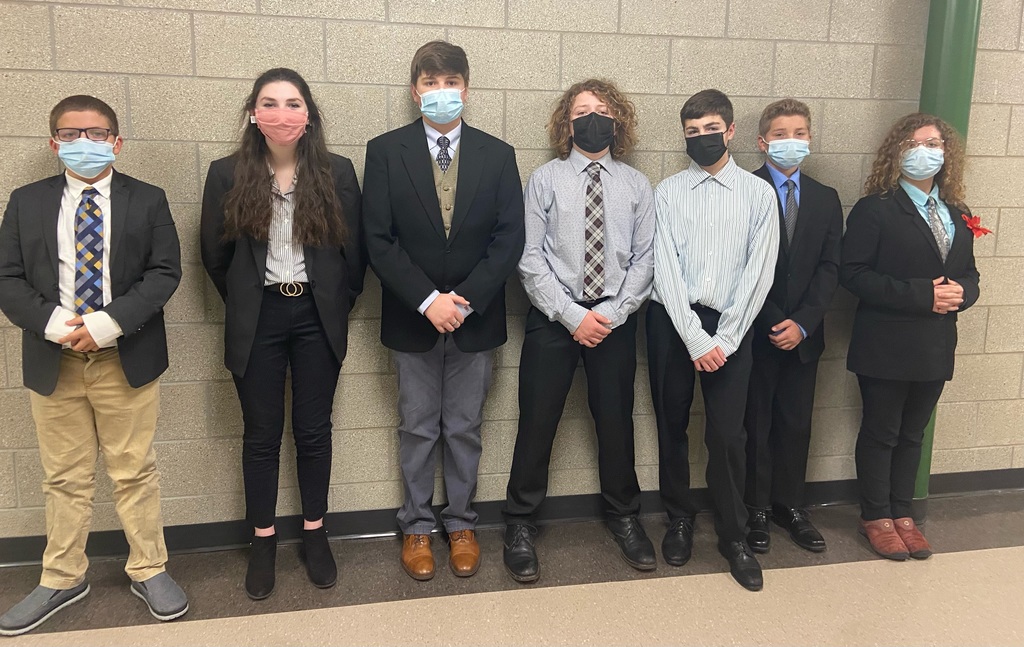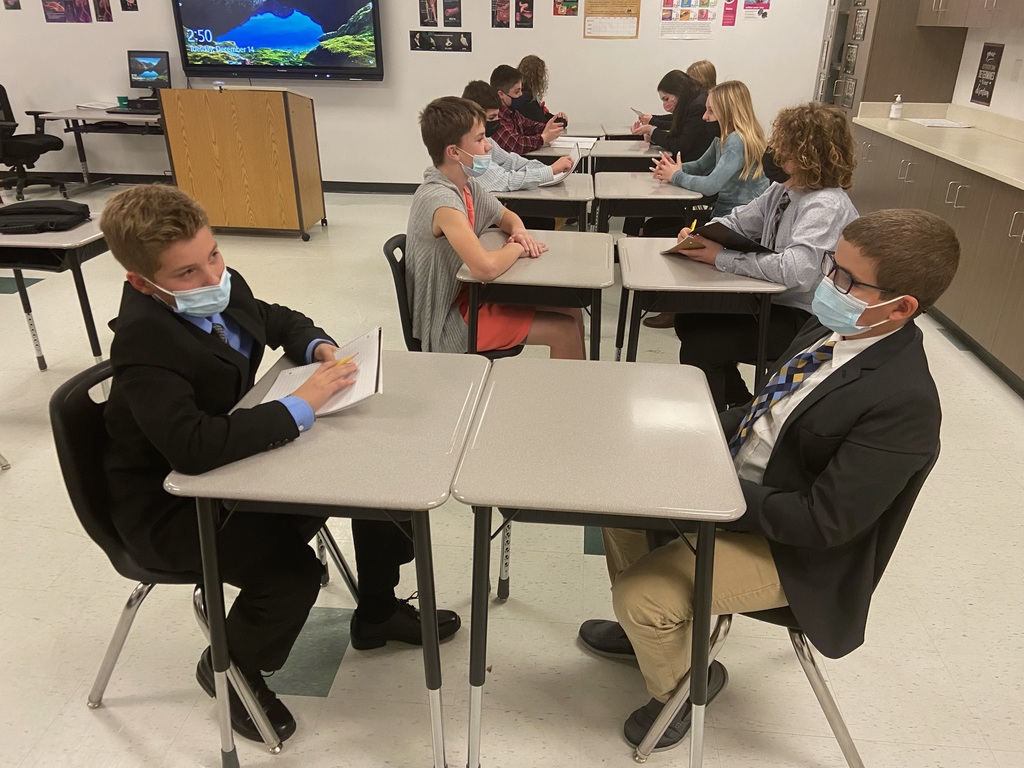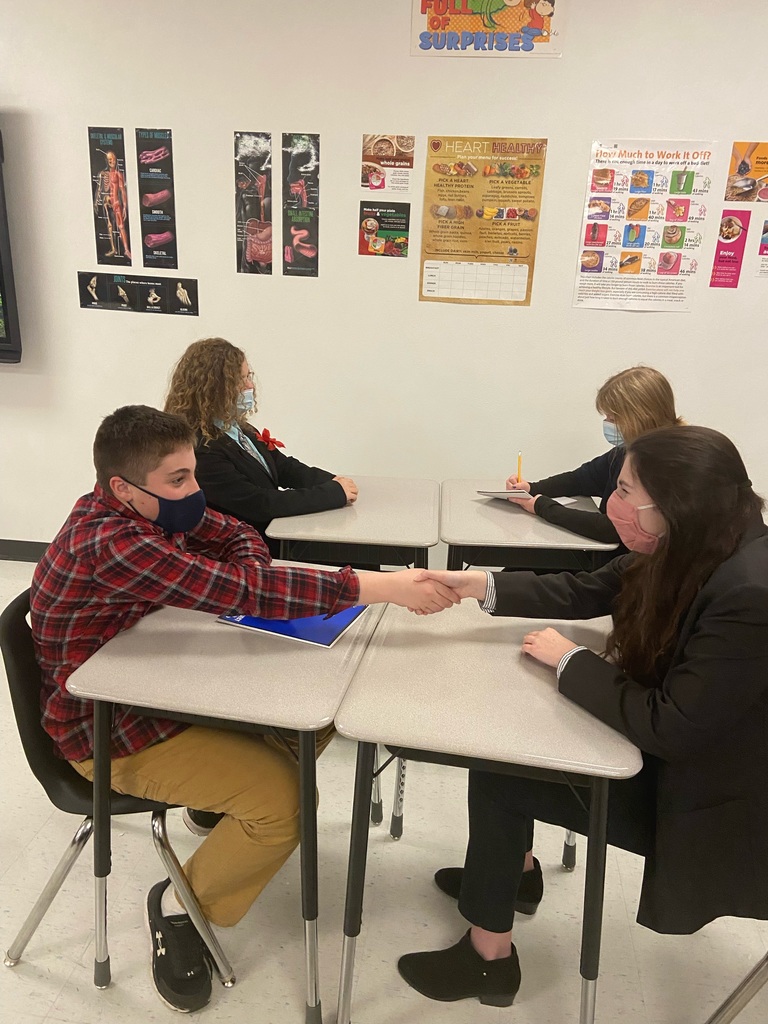 Attached is the January Dining Menu. This has also been updated on the website under Dining.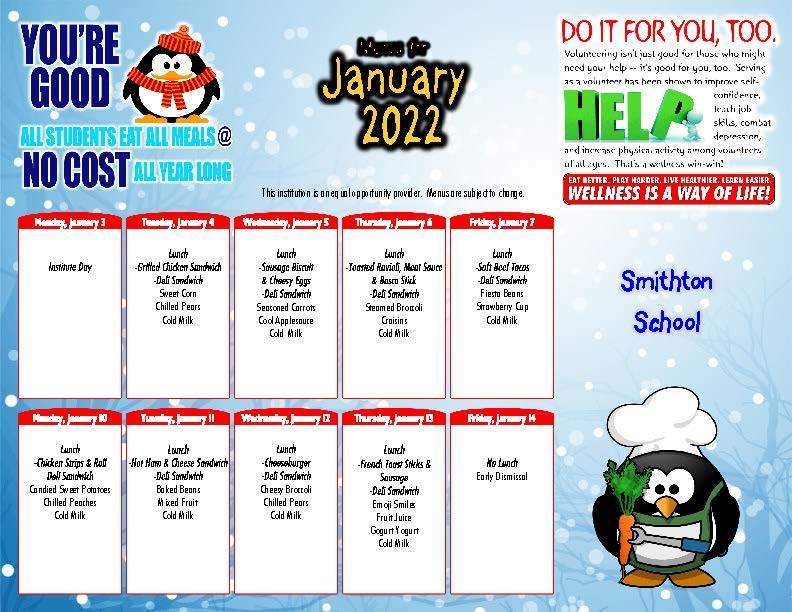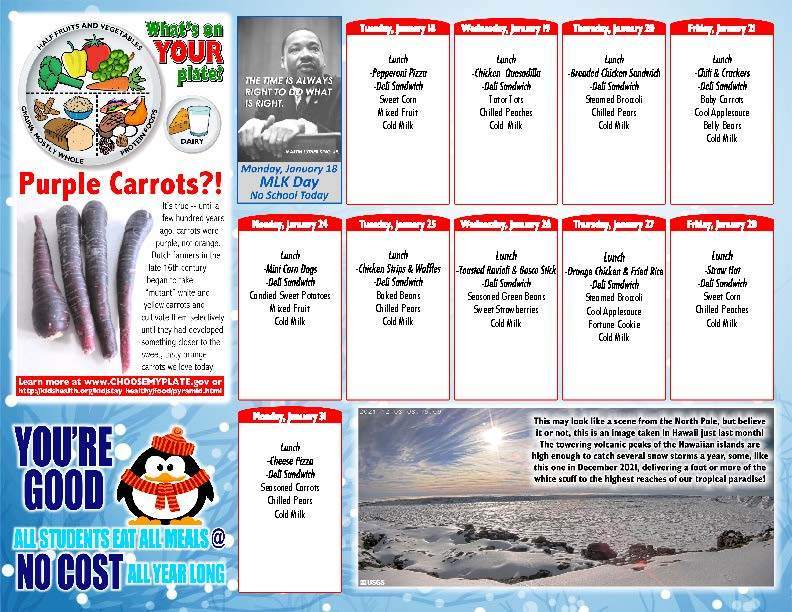 The Freeburg Little Dribblers basketball program for boys in 2nd through 6th grade that live within the Freeburg High School district will be resuming this Winter. The registration form can be accessed via the website under Virtual Backpack or via this link:
https://5il.co/135ao