Dr. Courtney Castelli, Superintendent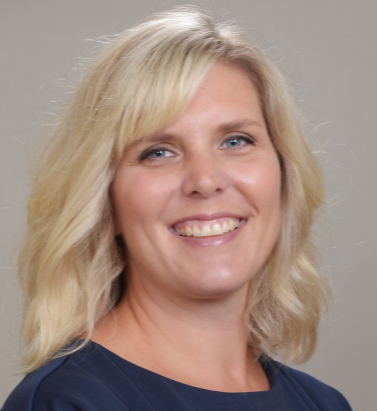 Welcome to Smithton CCSD 130! We hope that you find our new and improved website useful but if there is something you can't locate or you require additional information, please reach out to our office directly.
My educational career started over twenty years ago as a high school science teacher. I expanded my service to the field of education to include assistant principal, principal, and assistant superintendent prior to joining the Cougar family in July of 2021.
My husband, Eric, and I are originally from Belleville but currently reside in Columbia, IL. We have three kids - Reese, Lucy, and Colin. I currently don't have much free time but when the opportunity presents itself I do enjoy reading and baking.
Smithton CCSD 130 strives to provide a well-rounded and world class experience. I am proud to be a part of this mission. If at any time you would like to talk with me about how we are working daily to accomplish this goal, please send me an email or give me a call.
Respectfully,
Courtney Castelli, Ed. D.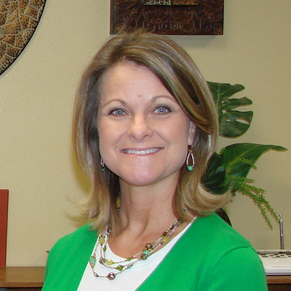 My name is Vicki Norton and I am honored to be the principal at Smithton Community Consolidated Dist. #130. I began my teaching career in Centralia as a kindergarten teacher where I spent 8 years working in a building with 200 five-year-olds. I then served as a third grade teacher/ asst. principal for four years, also in Centralia City Schools. These 12 years prepared me for the wonderful position of principal of Smithton Elementary School.

I live with my husband Tony and my four dogs, Lydia, Wilson, JoJo, and Dexter. My love of dogs explains the passion I possess for working with animal rescue groups and rescuing homeless animals. My present position keeps me so busy that I no longer bring home the many strays that I used to in years past, but I still try to match up homeless animals with their forever families.

My family also consists of a son named Josh, his wife Jamie, a grandson Hayden, and a granddaughter Olivia. They are the light of my world! I also have a step-daughter named Tara and two more grandchildren, Brock and Montana, who are at the age in which visits to their grandparent's house are few and far between.

As a child growing up, school made me nervous and uncomfortable. My goal is to provide a loving and caring environment where all students will feel at ease and free to learn at their own pace. Our teachers at Smithton exude a passion and love of children and learning that sets the tone for all students to feel accepted, nurtured, and engaged in the most exciting learning experiences. My wish is for all students to thoroughly enjoy their educational experience and to grow to their greatest potential academically and personally.

Email Mrs. Norton